6 Facts your vet wished you knew about keeping your dog healthy

All pet parents only want the very best for their four-legged friends. But even with the best intentions, owners can make mistakes that have negative impacts on their dog's wellbeing. Keeping dogs healthy and happy is not always as straightforward as we think. By making sure to adhere to a few basic rules, you can keep your dog in the best physical shape and even prolong his life expectancy.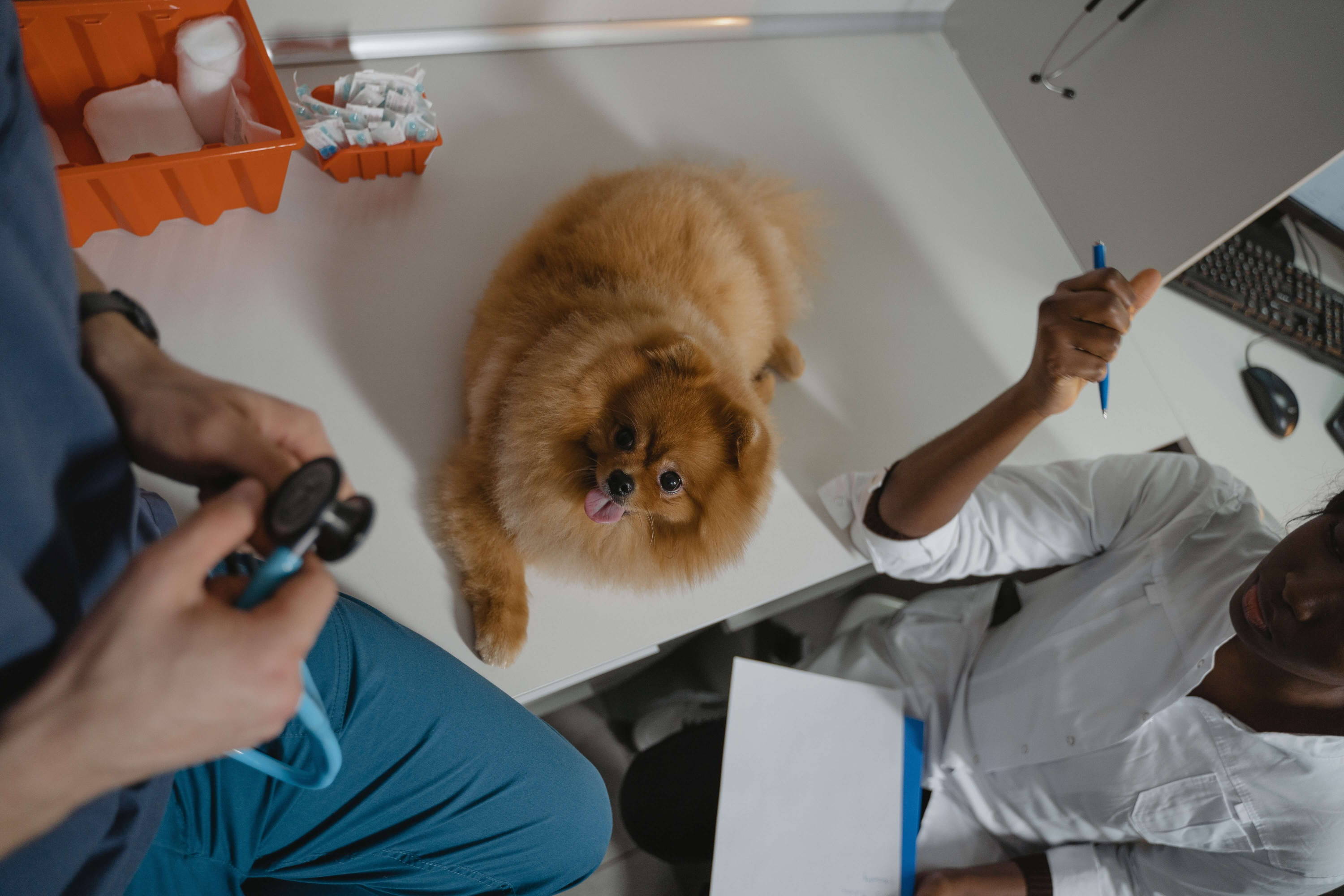 #1 Slim dogs are healthy dogs
All dogs love food, and owners enjoy showing their love through treats. This is not always in your dog's best interest!
Nearly half of all dogs in the US are overweight or obese. Being too heavy puts your pet at risk of diabetes, heart disease, back pain and joint problems as well as premature death.
Instead of expressing your affection through food, you can show your dog you love him in a variety of other ways. How about taking him to an agility class or for a long walk? You can also teach him a new trick or have a doggy playdate.
Keeping your dog at a healthy weight will make a huge impact on his life and wellbeing - it is one of the best things you can do for him!
#2 HOME-COOKED DIETS ARE NOT ALWAYS HEALTHY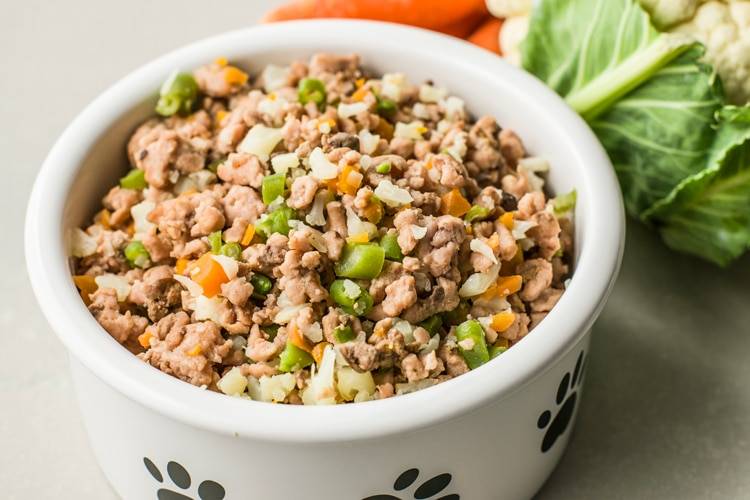 Staying on the topic of food, you should probably not try to cook your dog's food at home. Dogs have very different nutritional needs than humans. While chicken, rice and broccoli is a great meal for us humans, it cannot make up your dog's complete diet!
Dogs need fewer carbohydrates and more protein than humans. They also require nutrients found in organ meat - not just muscle meat. Creating a balanced and healthy diet for your dog from scratch is an involved task. Unless you are aware of the nutrients your dog needs as well as his caloric needs, stick to store-bought dog food.
#3 Changes in behavior can be first signs of illness
Dogs are tough and often only let us know they are unwell if they are already in a lot of pain. Fortunately we can pick up on potential diseases early by observing the dog's general behavior. If you notice any changes in your dog's demeanor, it is always best to have him checked out by your vet.
Here are some signs to watch out for:
Being picker than usual with eating
Not showing enthusiasm for walks or playtime
Changes in greeting behavior (for example, instead of running to say hi when you come home from work, your dog does not even get up)
Being less excited than usual (this also applies to unwanted behaviors - such as suddenly stopping to chase the cat!)
Try some of our Calming Products
#4 Things your dog should not chew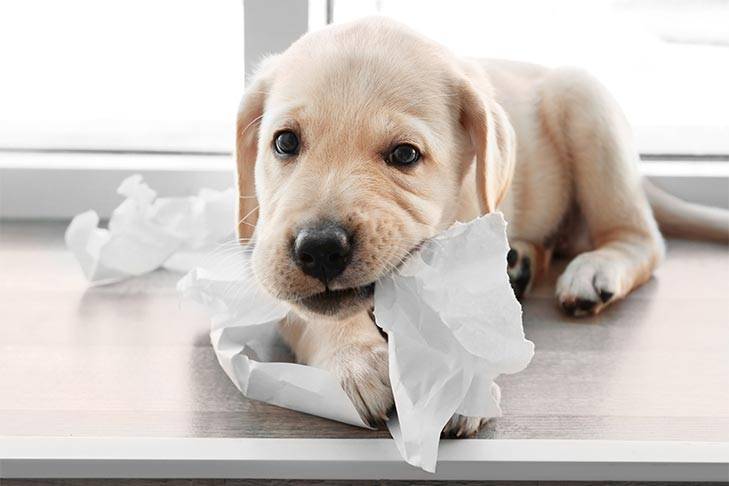 Many dogs love to chew on sticks, cardboard or even stones. Unfortunately, swallowing inedible materials can lead to dangerous conditions such as bowel obstruction which can be life-threatening!

Dogs should only ingest food. Do not allow your dog to shred branches in your backyard and eat them. Even if they do not cause gastrointestinal problems, they can become stuck in his gums and lead to painful and expensive oral infections.

Small dogs usually do not try to eat too many inappropriate items after they leave the puppy stage. Many large breeds however are prone to trying to eat everything they can find.
Breeds that are especially bad in this respect are:

- Retrievers (such as Golden Retrievers, Labradors, and also many Doodle mixes)
- Bully breeds (French and English Bulldogs, Pitbulls and American Staffordshire Terrier)
-Big shepherd breeds (German Shepherds, Belgian Malinois)

Pay close attention to the things your dog chews - and intervene if he tries to swallow anything dangerous!

#5 Females do not need to have puppies once
It is a myth that female dogs should have puppies at least once. Unless you are planning on putting in time, energy and last but not least money in order to breed responsibly, you should have your female dog spayed.
Ethical breeders jump through a lot of hoops before breeding their female dog. This includes genetic testing, finding the right male dog who has also passed his health tests, lining up future puppy owners and attending dog shows to make sure the dog is a good specimen of the breed. Way too many owners let their females get pregnant without ensuring their genetic health and suitability to be bred. In addition, complications can arise during pregnancy and birth. Some females require a c section or lose puppies that get stuck in the birth canal.
Unless you are truly committed to breeding ethically and responsibly, simply have your female dog spayed. She will live just as happily and it will prevent future medical problems such as pyometra (a potentially fatal uterus infection) or ovary tumors.
#6 Nail trims are important
The vast majority of dogs do not get enough exercise to wear down their nails naturally. This especially applies to dogs with black nails (they are much harder than white ones) and thin breeds. The leaner your dog is, the faster his nails will grow (because his weight does not wear them down). Breeds such as Greyhounds are especially prone to having overgrown nails.
If you do not trim your dog's nails often enough, they become very long and curved. This curve changes the dog's natural stance. You can think of it like reverse high heels.
Over time the change on your dog's stance and gait will lead to muscle imbalances as well as joint and back pains.
How often you need to trim your pup's nails will depend a lot on how thick and hard they are as well as your dog's energy level. Some dogs need weekly nail trims, while others do fine with a trim every 2-3 weeks.
An ounce of prevention is worth a pound of cure. This also holds true when it comes to our dogs' health.
Being a proactive and observant dog owner is the best (and least expensive!) way to ensure a long and healthy life for your pup. Many health conditions can be avoided by keeping your dog at a normal weight, feeding him a balanced diet, trimming his nails, keeping him from ingesting inappropriate objects, spaying/neutering and providing adequate exercise. Keep an eye out for any sudden changes in behavior and have your pup checked out by a vet if these occur.
The earlier possible issues are diagnosed, the faster they can be treated.