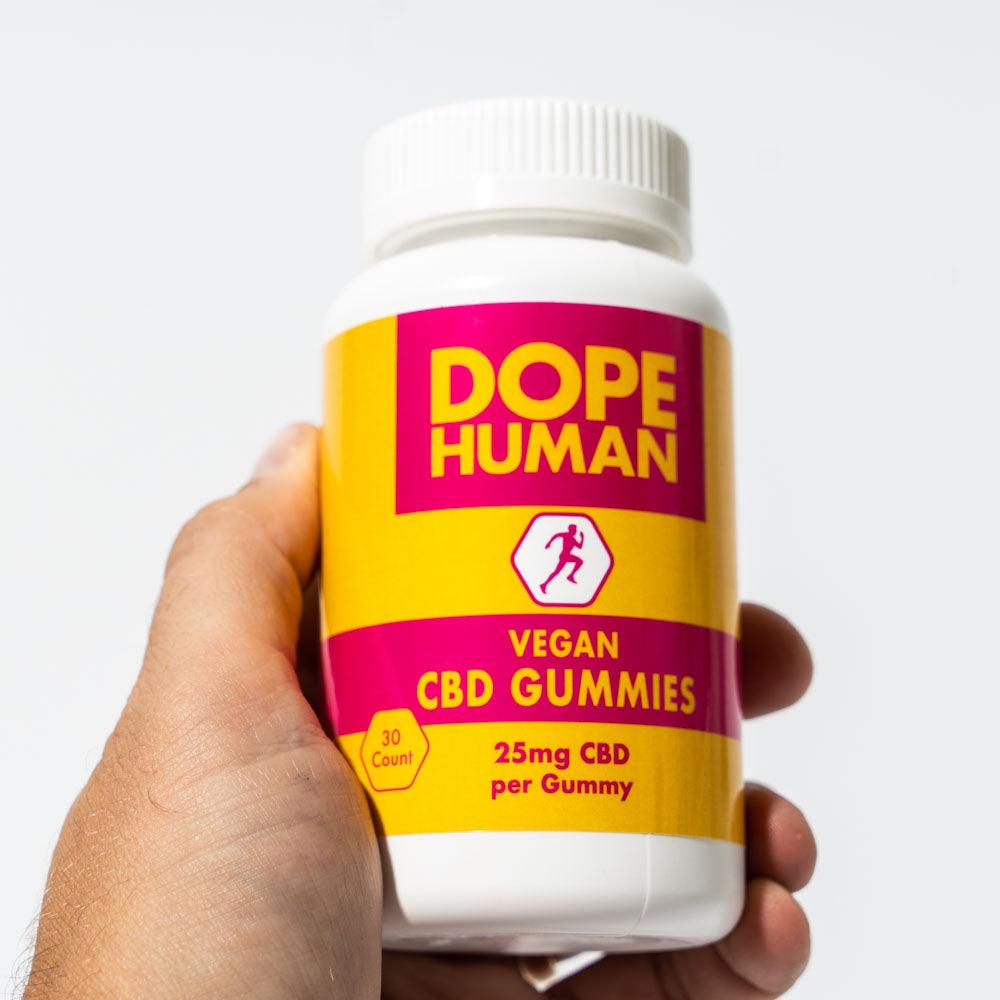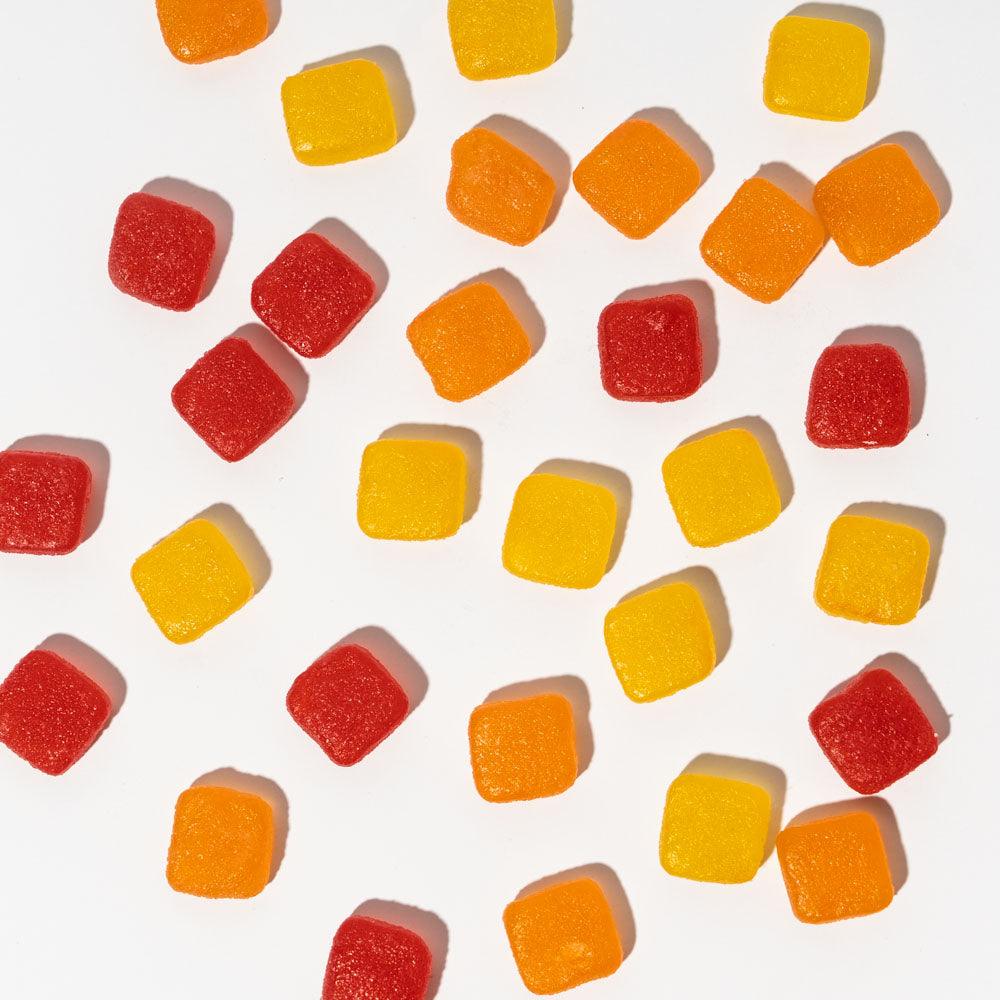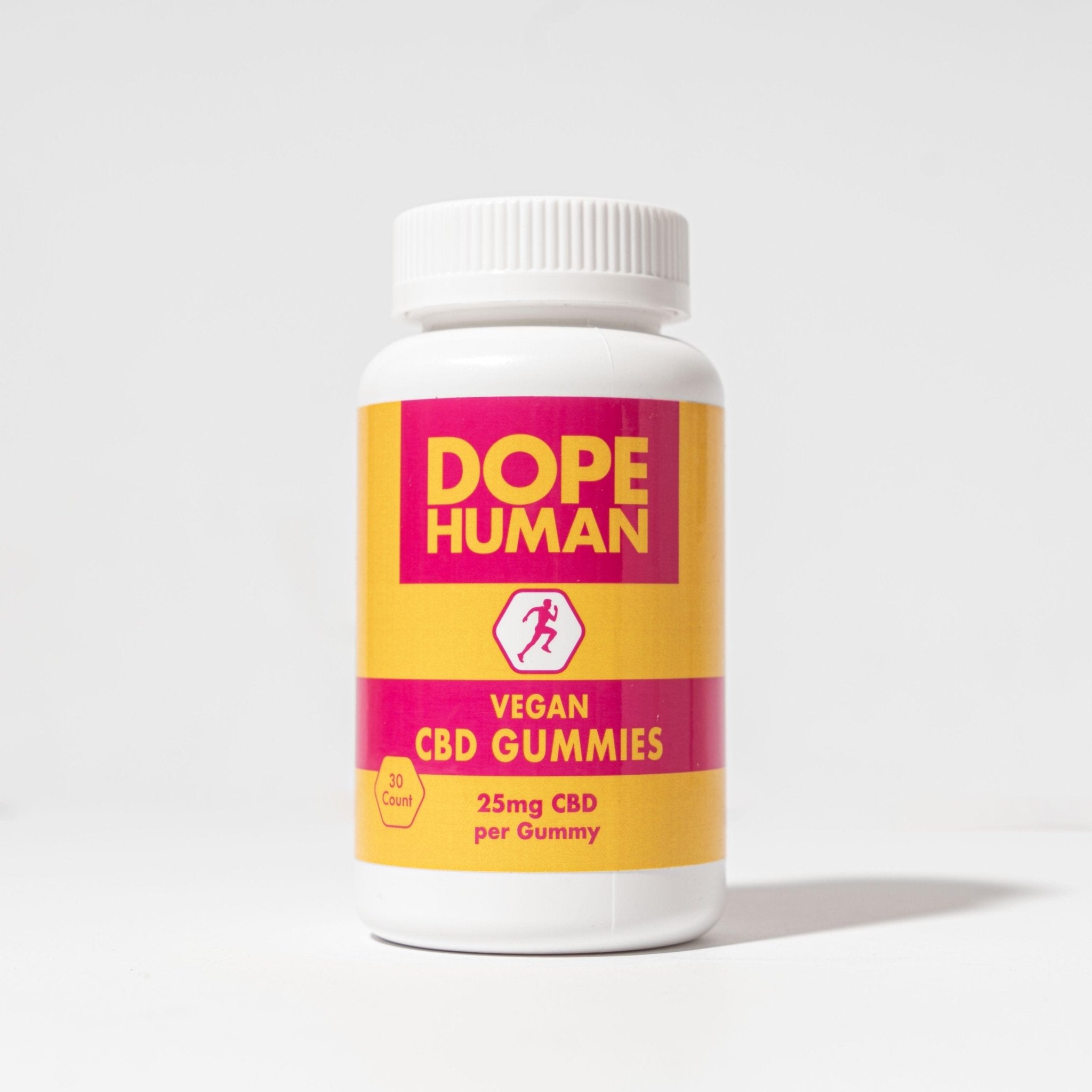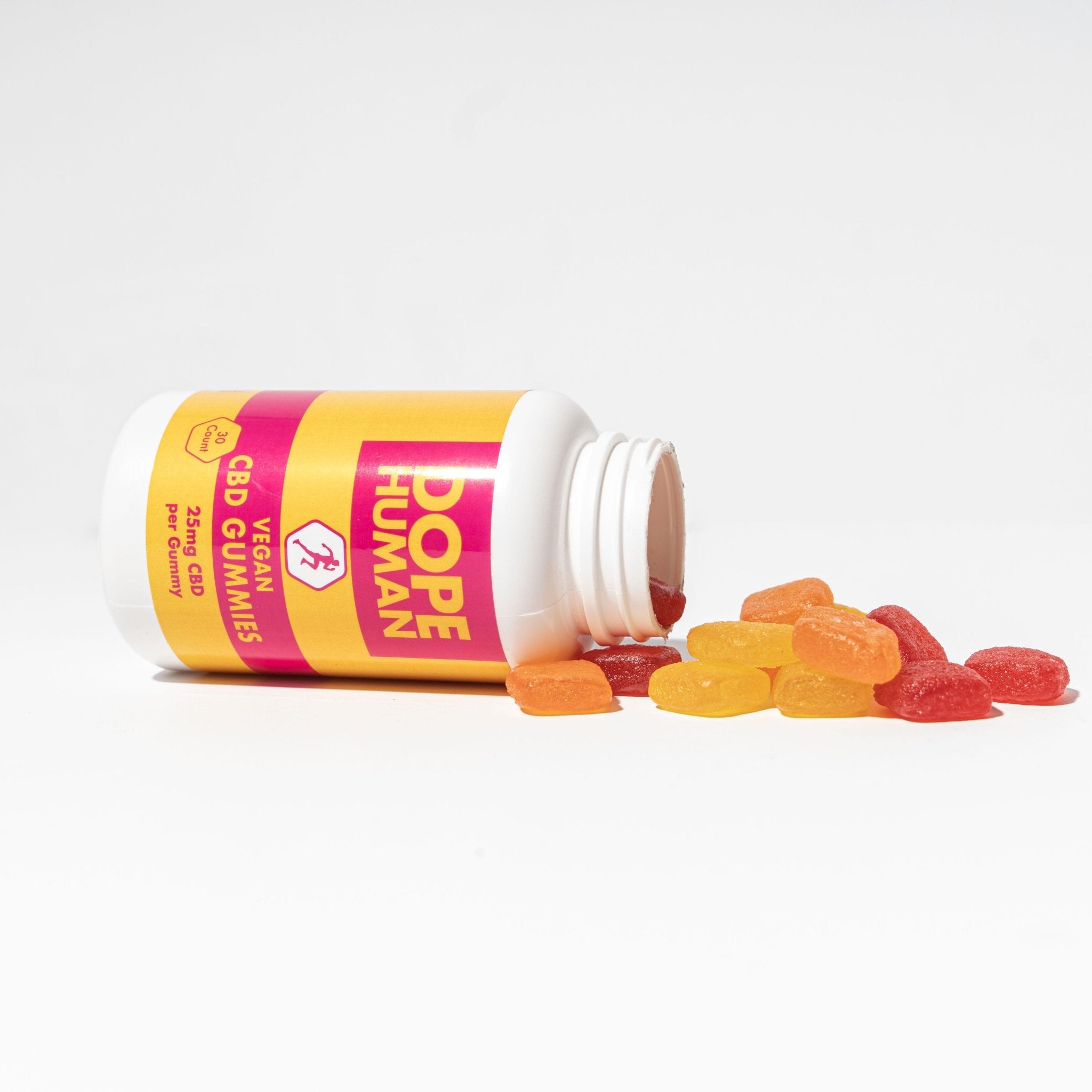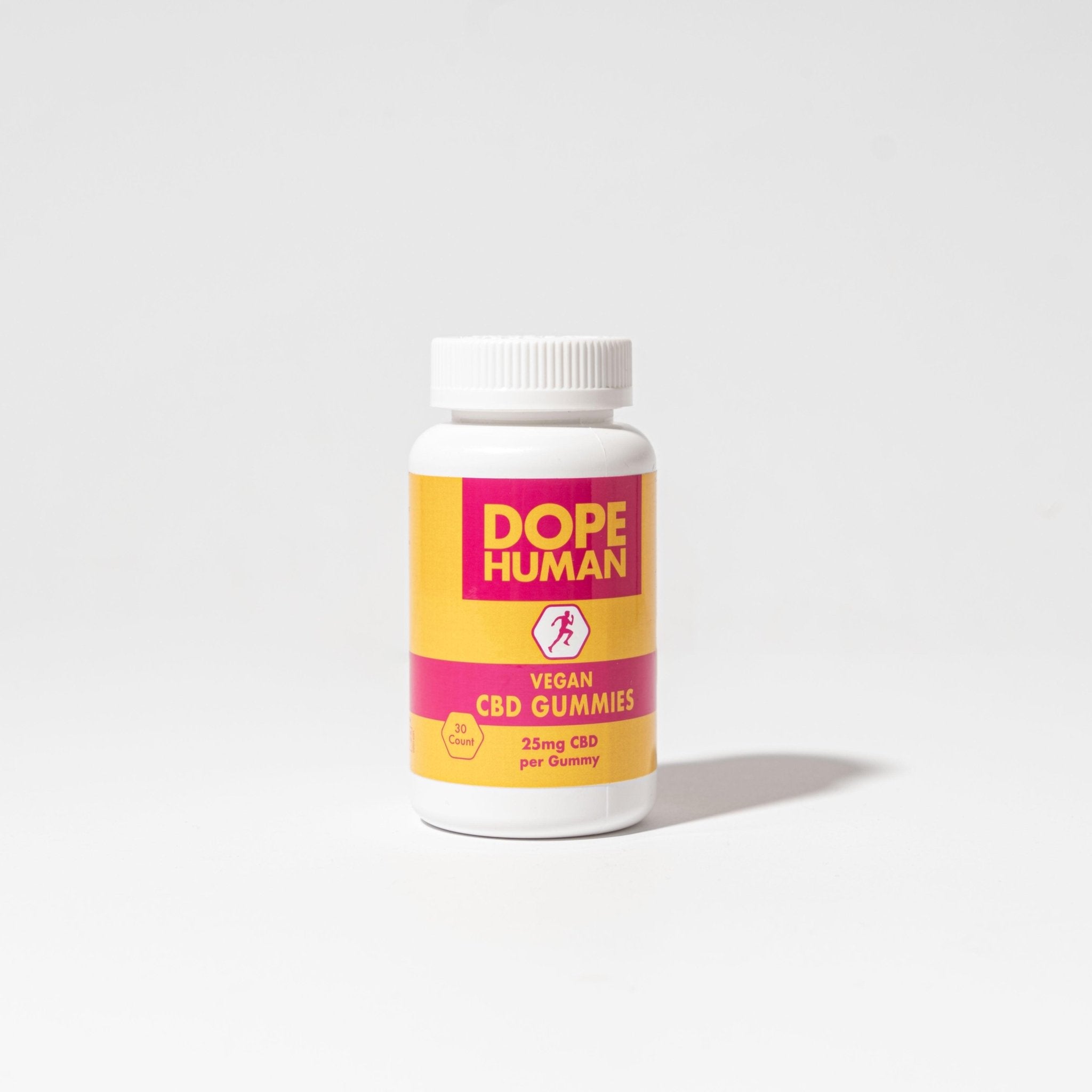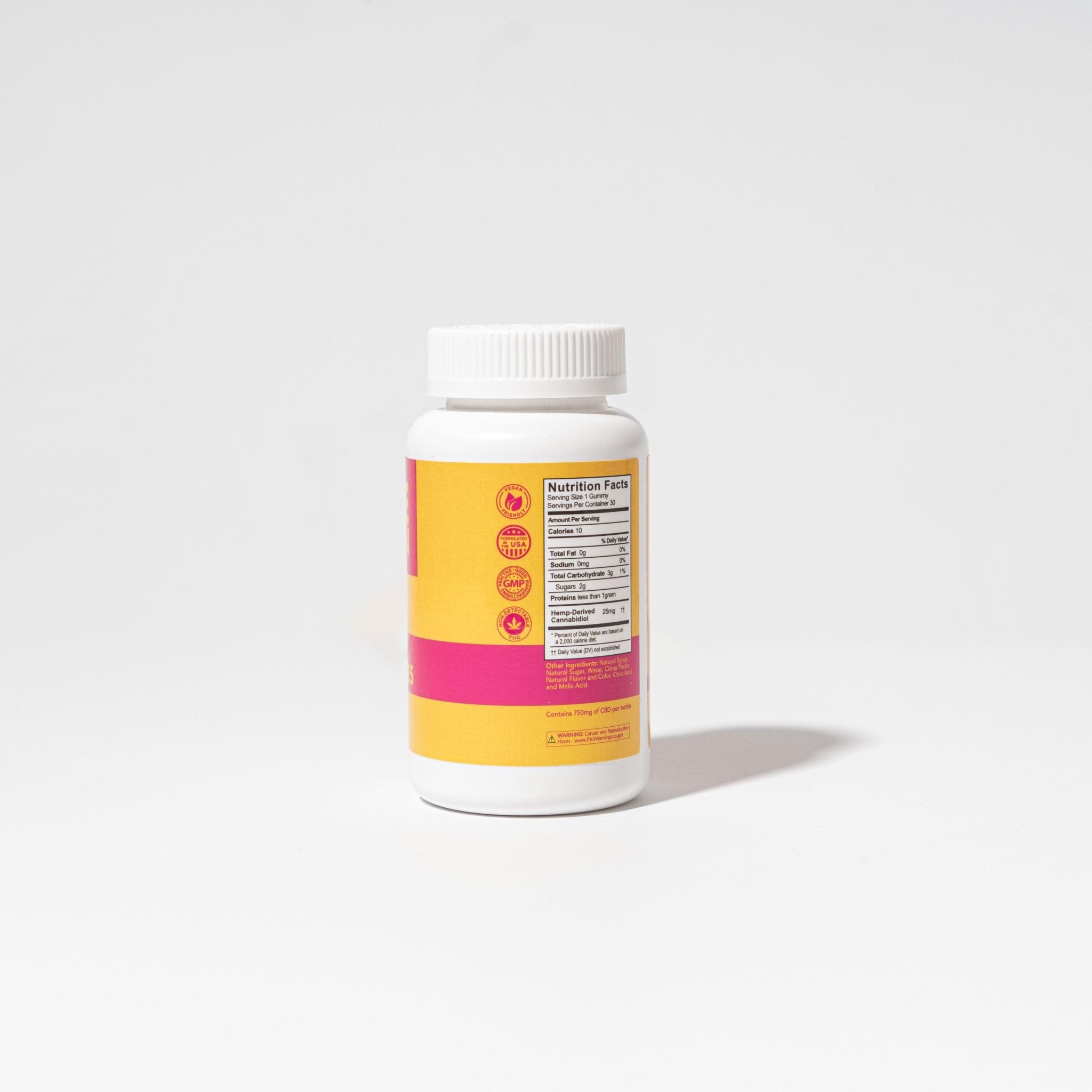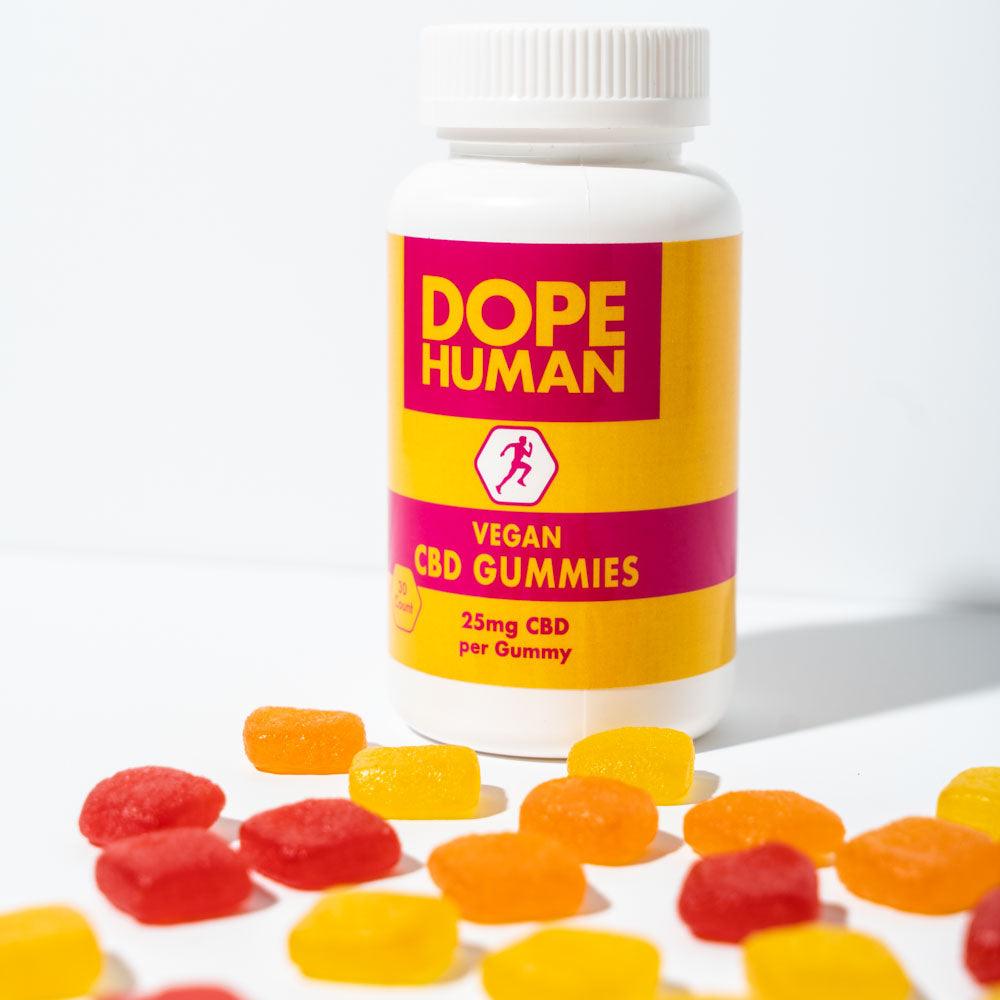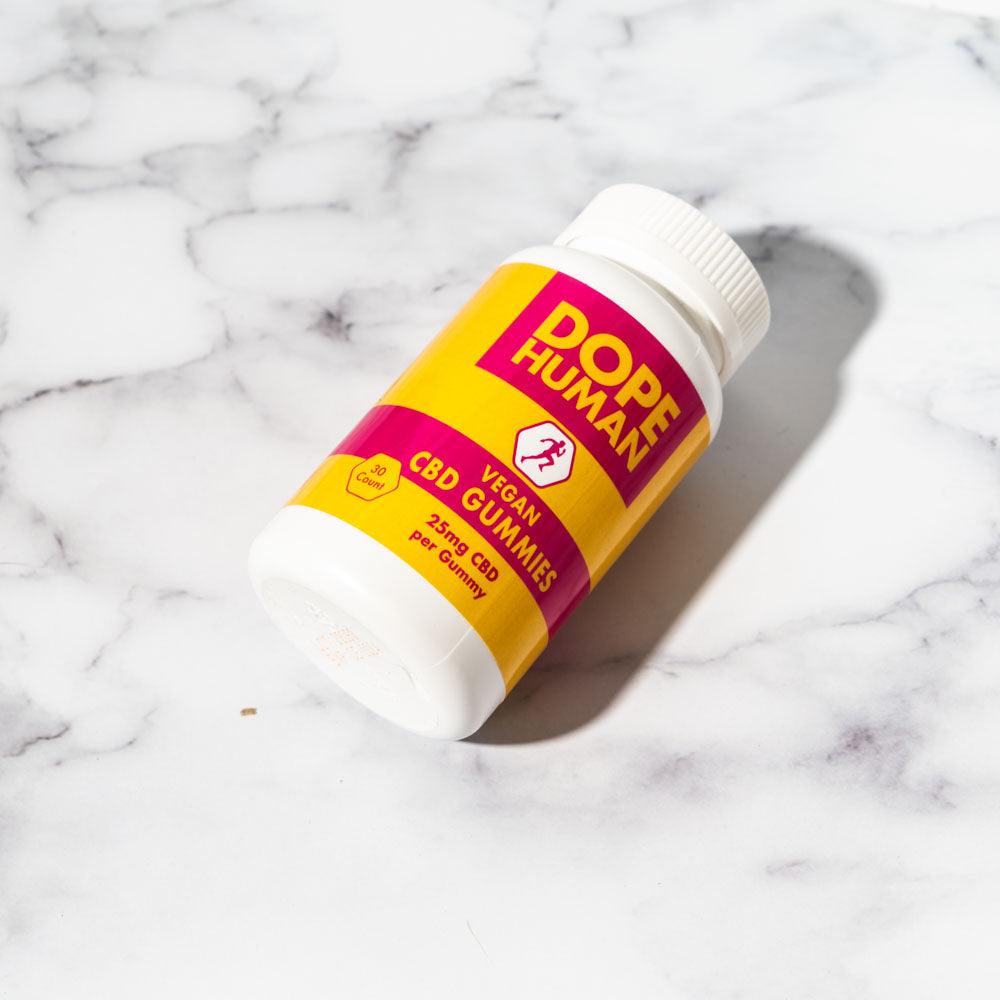 Dope Human Extra Strength CBD GUMMIES
With 25mg of CBD per gummy, these gummies are a convenient and fun way to take your daily CBD! They are made with citrus pectin and other natural ingredients, so they have nutritional fiber to enhance bioavailability and are vegan friendly. Vegan Gummies are perfect for on-the-go!
• 25mg of Hemp-Derived CBD per Gummy Vegan Friendly
• A fun and effective way to enjoy CBD
• Convenient and perfect for any time of the day
• A great way to take your daily CBD 
Container: 1 White bottle 30ct. 25mg per Gummy
Start your day with a quick and tasty way to enhance your recovery and well-being by popping in a dose of juicy gummies. These certified organic CBD gummies can help support everyday recovery, mood, rest and overall wellness. Our formula includes delicious, all-natural ingredients that are easy to incorporate into any lifestyle. Order Dope Human CBD Gummies today and start enjoying the benefits of CBD!

Formulated to help:

- Overpowering hectic life situations

- Pumping yourself up when down and out

- Fighting the tyranny of the urgent

- Being the social butterfly at social gatherings

- Shedding light on your inner darkness
As a dietary supplement, take 2 to 4 50mg CBD gummies per day.
Free 30-Day Return Policy! *Excluding Final Sale Items
Free Standard Shipping Over $75