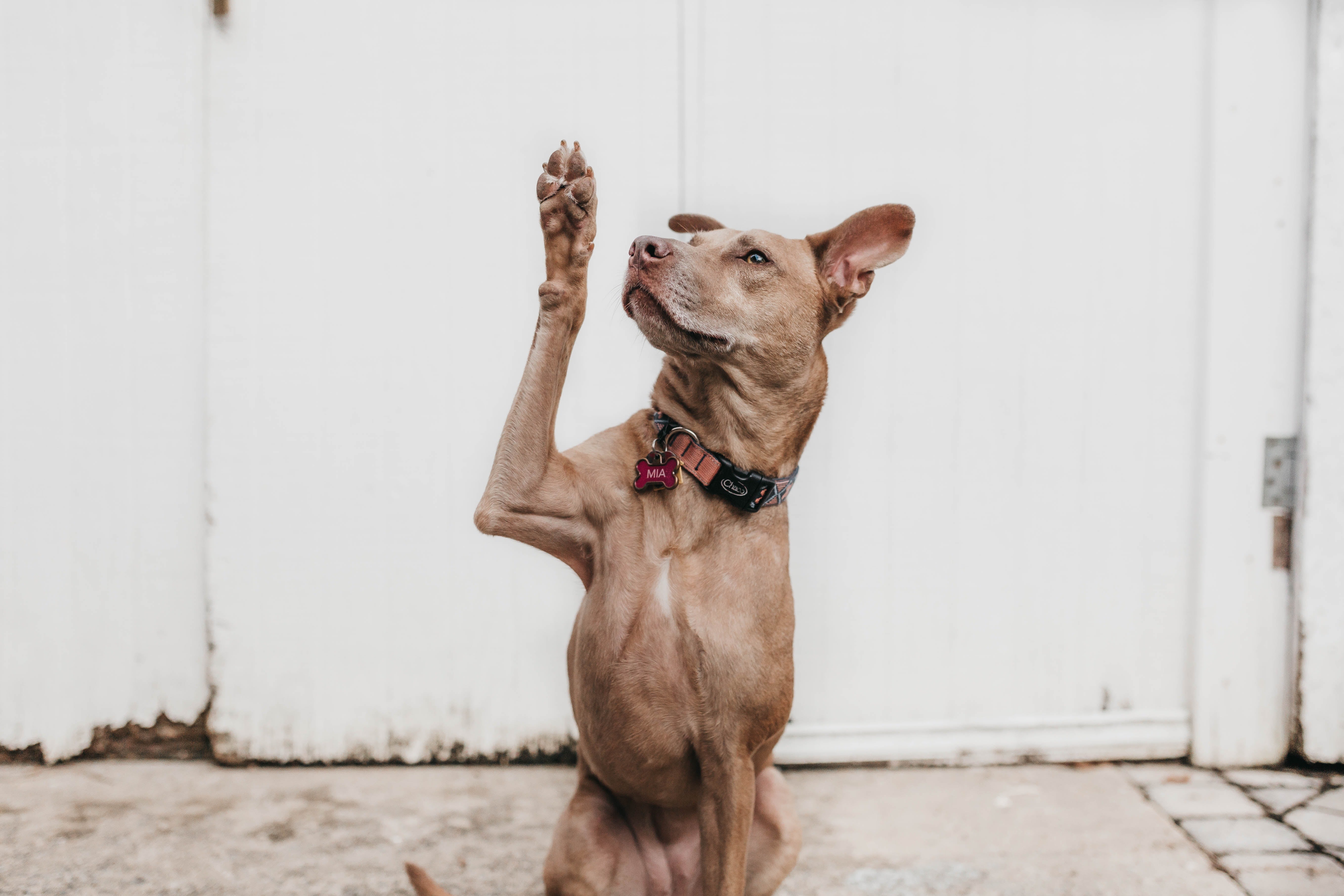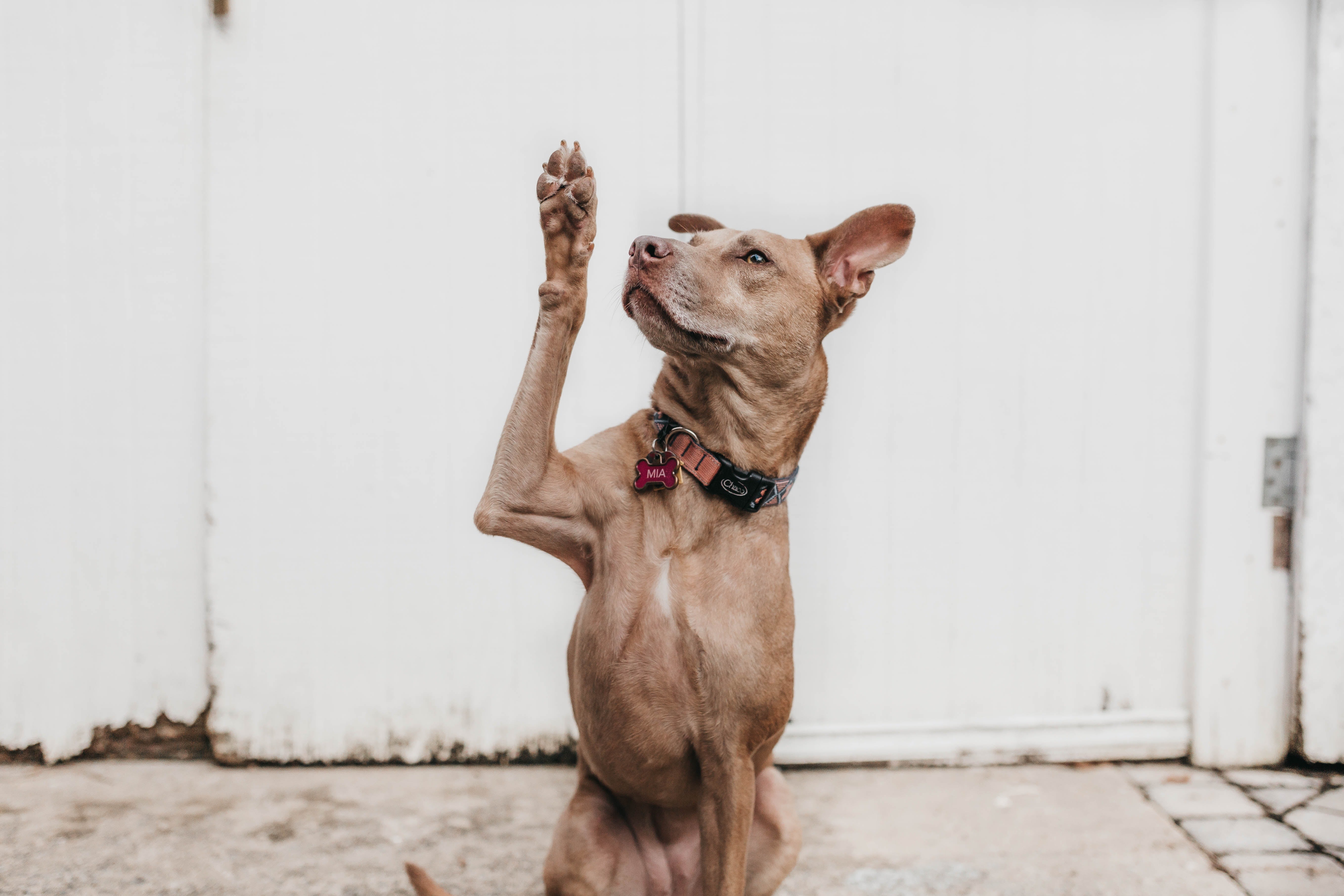 Frequently Asked Questions
CBD is a cannabinoid that works naturally with the body to help regulate biological processes including inflammation, sleep, relaxation, appetite. Taken regularly, cannabinoids helps maintain a healthy balance in the endocannabinoid system, along with many other therapeutic benefits.
All animals have an endocannabinoid system that helps maintain the physiological, neurological and immunological systems of the body. If an animal is lacking endocannabinoid production, the system's multiple receptors will utilize the addition of cannabinoids to help create balance and provide support for relaxing, repairing and restoring. A daily supplement of hemp oil helps support this process.
We use pure CBD isolate, which is cannabidiol (CBD) in it's purest form.
Our CBD is dervied from organic, hemp grown in the US.Extraction method:
Extracted by hydrocarbon method, purified by chromatography, making it top food grade. Guaranteed toy be free of heavy metals, pesticides and herbicides.
Testing: Every batch is 3rd-party lab tested to guarantee purity and safety. Lab results for each product can be found at the bottom of our website.
All our products are THC-free, guaranteed less than .03%.
CBD and THC (tetrahydrocannabinol) are both cannabinoids derived from cannabis. They both interact with the cannabinoid receptors of the endocannabinoid system. The main difference between these two popular cannabinoids is that one is psychoactive and one is not. THC is the cannabinoid that directly activates that CB1 receptor to create a euphoric side effect. CBD is an indirect antagonist of the CB1 receptor because it blocks it from linking with other compounds, making it non-psychoactive.
Nope! Our products are 100% non-psychoactive and THC-free.
You know your dog best! Observe before and after administration to determine optimal dose. Recommended starting dose is 1mg per every 10lbs of body weight.
Yes! While we recommend administering directly into the mouth for best results, you can also drop oil onto food or treats. Keep in mind that if placed on food, you will need to wait for digestion to see effects, whereas administering into the mouth works quicker.
Our team processes all orders within 1-2 business days. We ship using the standard USPS shipping method, so please allow 2-5 business days for delivery.
Our products are effective in bringing balance to pets suffering from a variety of ailments. Benefits can include calming effects, anti-anxiety, anti-inflammatory, joint support, arthritis relief, pain relief, overall wellness and more. 
We are dedicated to supporting a routine that works best for each pet. Many dogs do great with 2+ doses per day, and some only need it on specific occasions. The full effects may remain for up to 4-8 hours, depending on method of use and dosage. 
Each dog is unique! This also depends on the product you are using and the dog's natural digestion process. The effects of edible treats will take place upon digestion, anywhere from 20 - 60+ minutes.
Yes! Dogs are especially responsive cannabinoids as they have the highest concentration of cannabinoid receptors in their brain and bodies compared to other animals, even humans! Our products are effective in bringing balance to pets suffering from a variety of ailments including separation anxiety, arthritis, inflammation, pain, mobility issues, cancer, end of life discomfort, epilepsy and more.
We stand behind our products 100%. If for any reason you are not totally stoked on your Dope Dog product, we've got your back. If you have any issues with your order and want to return or exchange an item, just email us at hey@dope.dog within 30 days of your delivery. We'll quickly respond with a prepaid shipping label and details on processing a refund.
Yes, you can skip orders, change delivery dates, and more. Simply head over to your accounthere and adjust anything you'd like.
Dope Dog ships everywhere in the United States, including Alaska, Hawaii, and Puerto Rico. We cannot ship to 3 states: Idaho, Nebraska, and South Dakota due to CBD laws. Hopefully things change soon in which case we can open it up to all states!
We're always looking to grow the Dope Dog community! Please reach out to Hey@dope.dog for more information. 
Share details about your shipping policies, item returns, or customer service.
More questions? Bark at us!