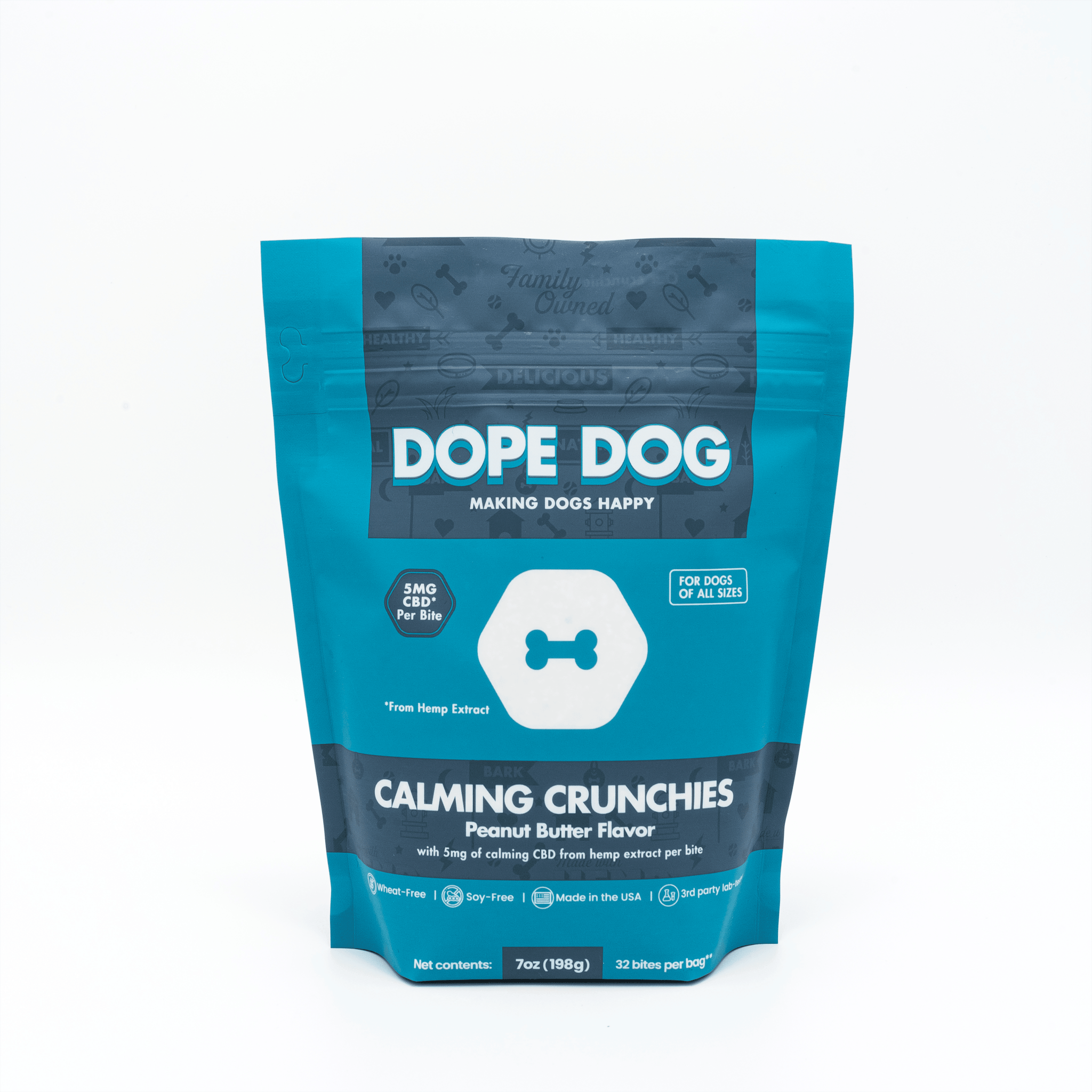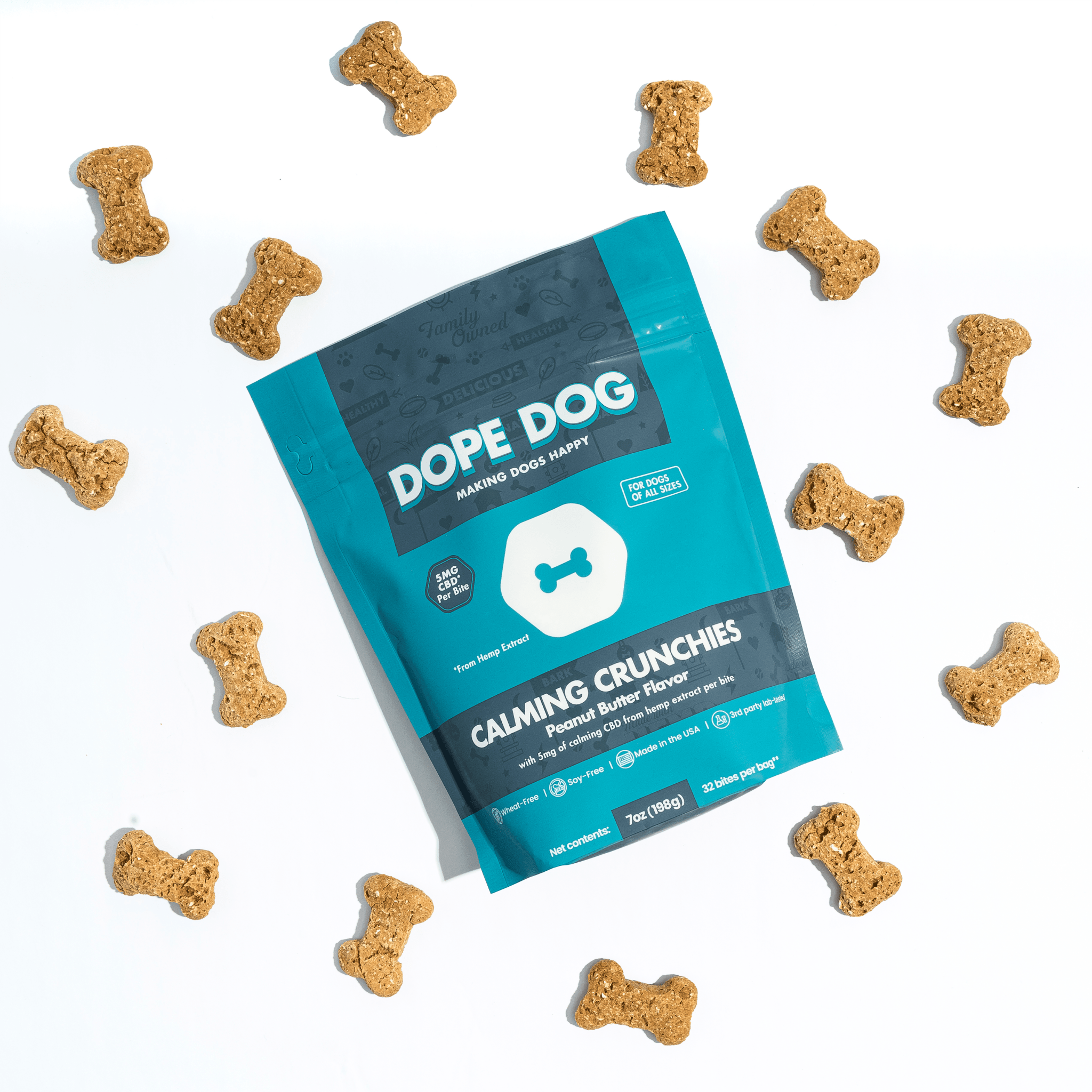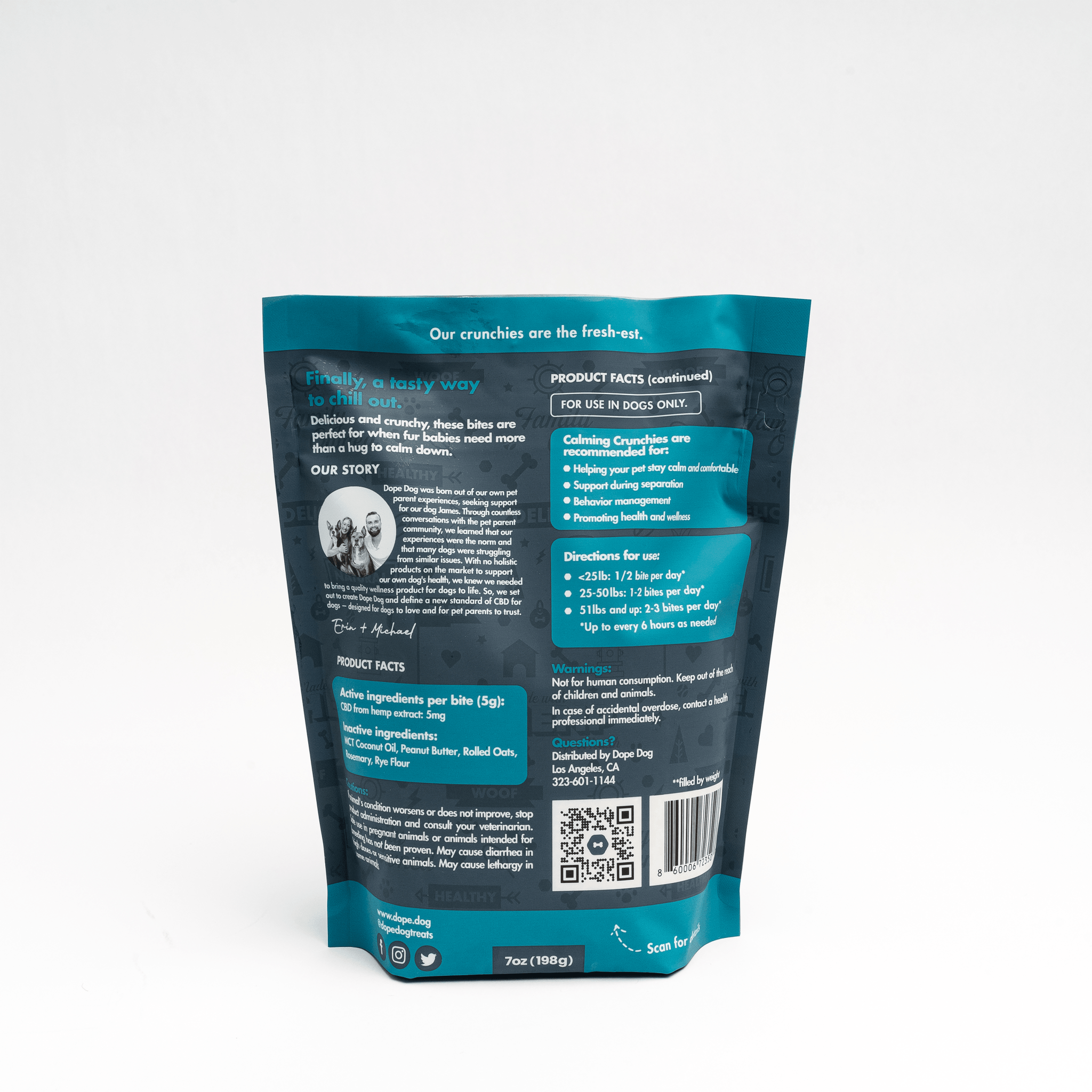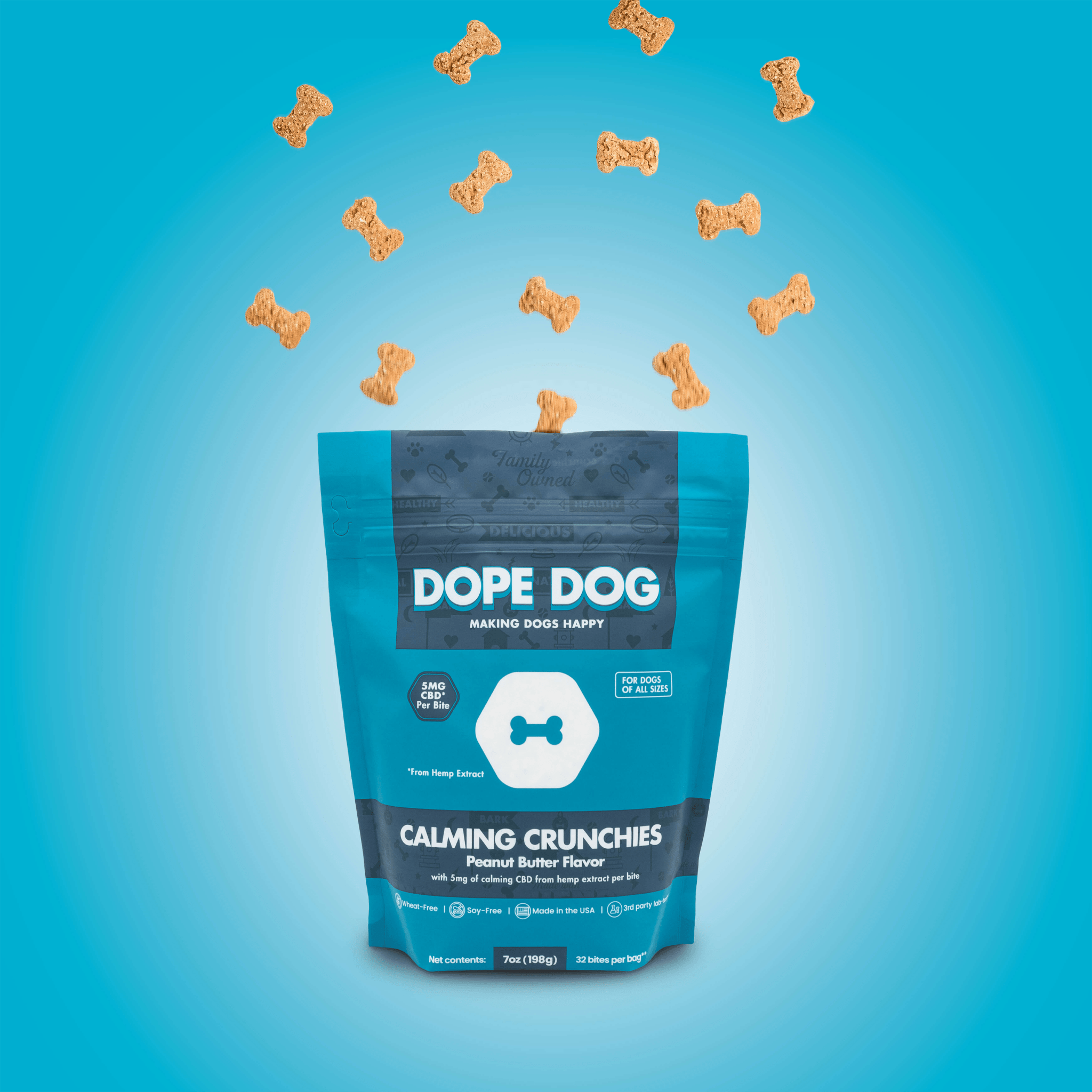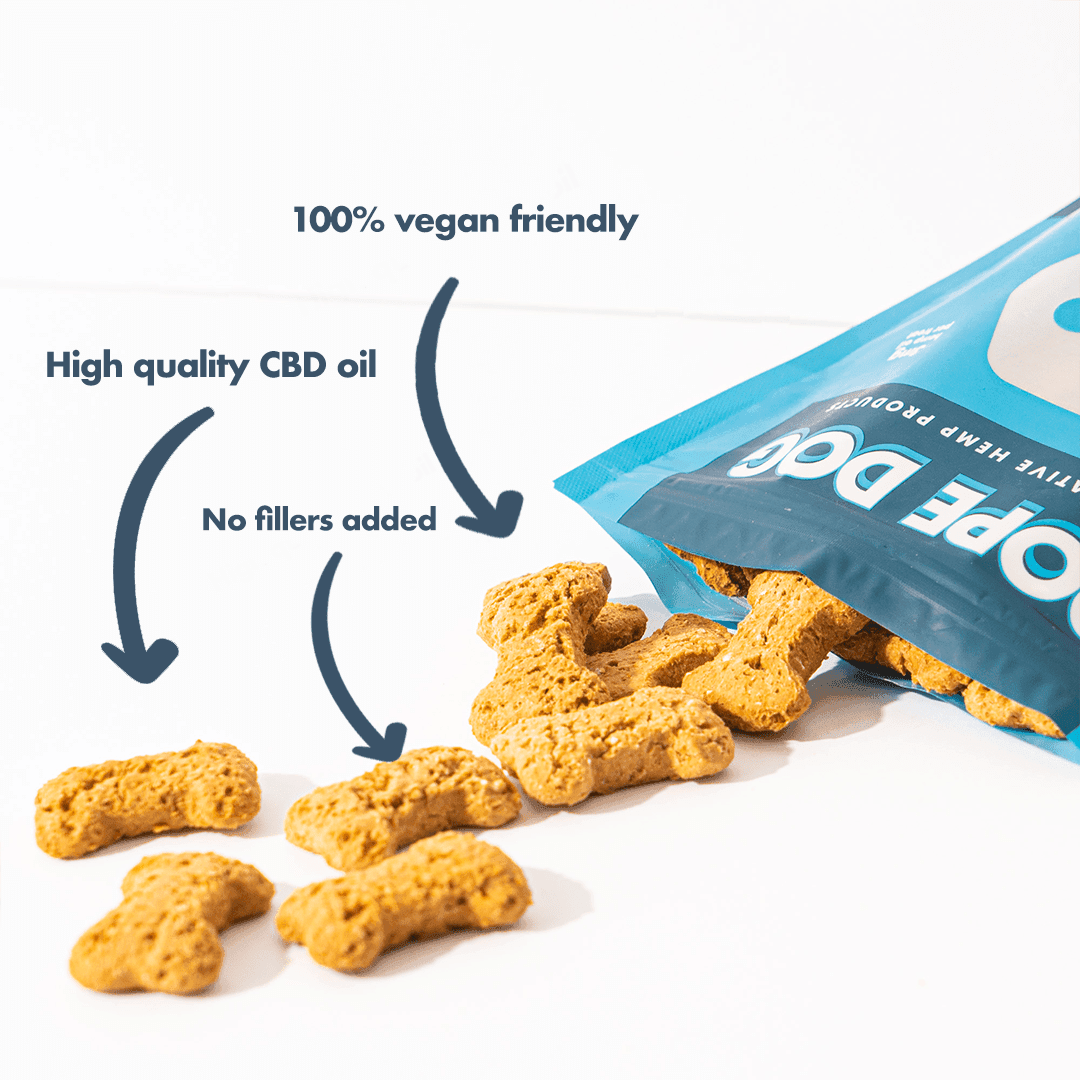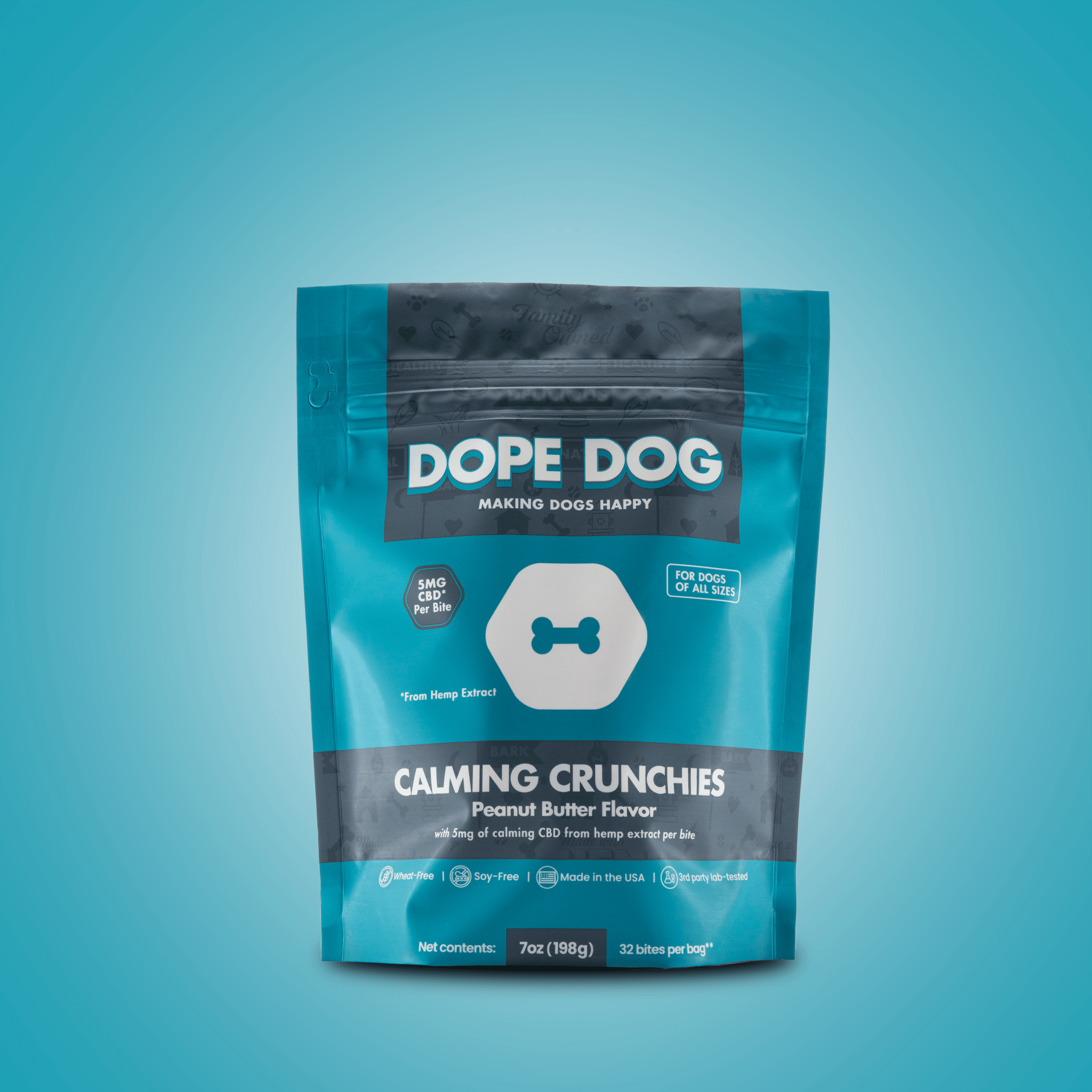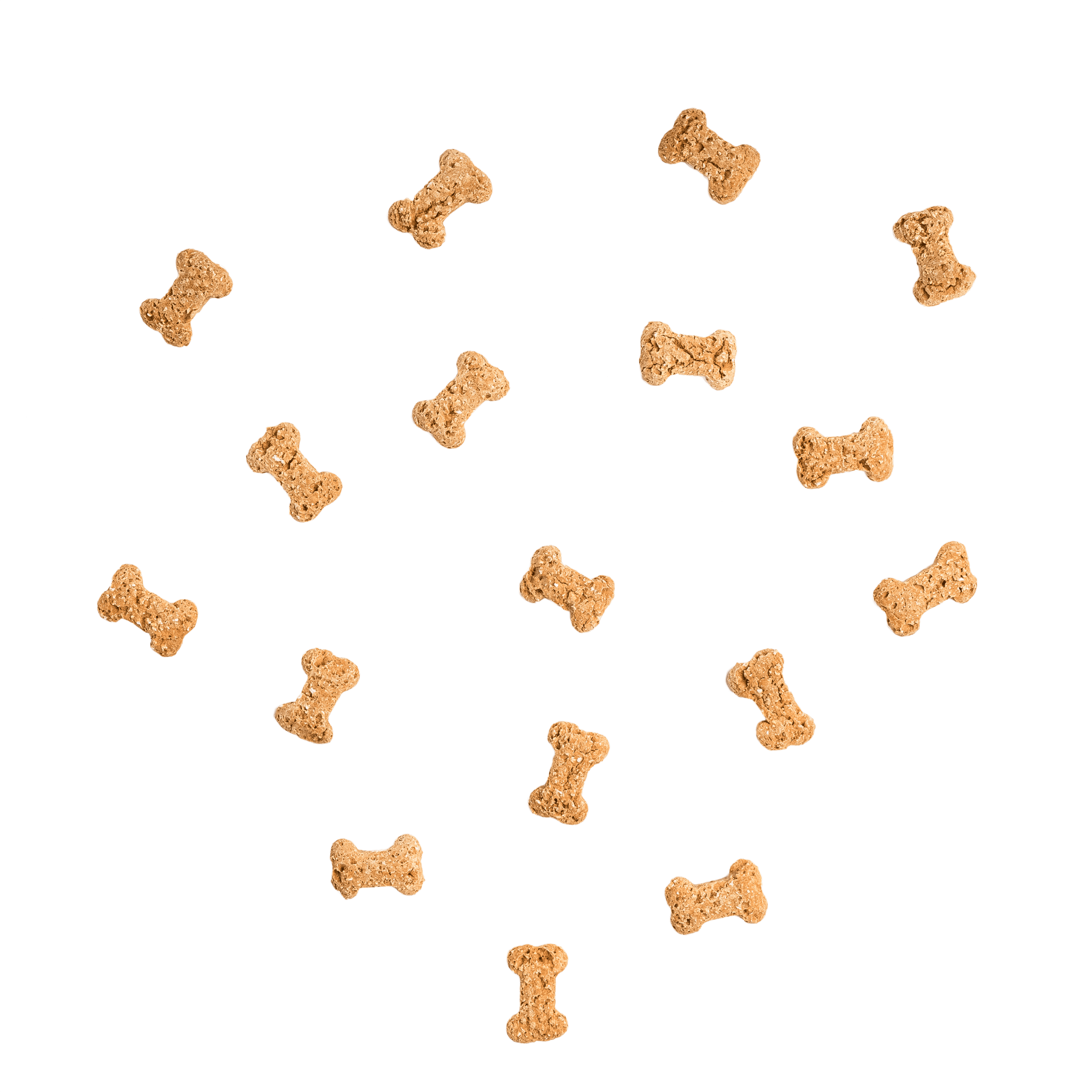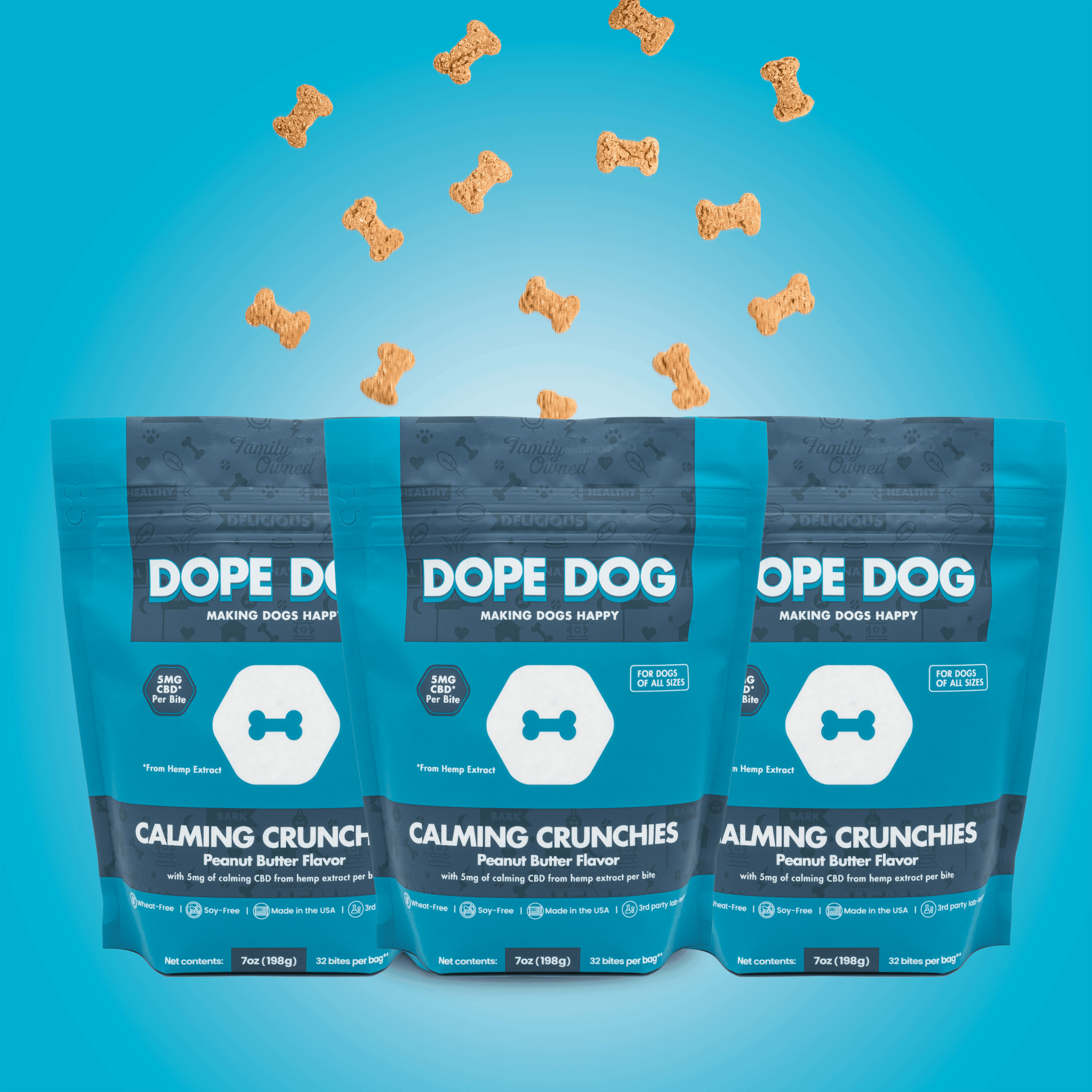 Calming Crunchies - Peanut Butter CBD Dog Treats
 Calming Dog Supplement
Finally, a tasty way to chill out
When your dog needs more than a hug to calm down.
Set your pup up for success with our most popular calming dog bite, baked with just 6 wholesome ingredients. Delicious and peanut-buttery, these bites are perfect for when your dog needs more than a hug to calm down. Calming Crunchies are free of wheat, corn, and soy and contain no artificial colors or flavors. Simply natural and delicious.
Natural Relaxation: CBD interacts with the endocannabinoid system in dogs, promoting a sense of calm and relaxation without using pharmaceuticals.

Anxiety Relief: Beneficial for dogs that suffer from separation anxiety, noise phobias (like thunderstorms or fireworks), or travel-related stress.

Non-Psychoactive: Unlike THC, CBD doesn't have psychoactive properties, ensuring your dog won't get "high" or experience unwanted side effects.

Pain Management: CBD has anti-inflammatory properties can help alleviate pain, especially for older dogs with joint pain or arthritis.

Improved Sleep: CBD can promote more restful sleep for dogs that have trouble sleeping due to anxiety or discomfort.

Appetite Stimulation: Some dogs may experience loss of appetite for various reasons; CBD can help stimulate their appetite.

Safe & Gentle: CBD is a safe and gentle option for dogs of all sizes and breeds when given in the appropriate dosage.
30+ day supply

Perfect for dogs who...

struggle with anxiety
experience nervousness
need balance
Perfect for pet parents who...

like to sleep through the night
want to come home with their furniture in tact
want to take a stress-free road trip
+ Details & Ingredients:

Active Ingredient: CBD From Hemp Extract (5mg per bite)

Other ingredients: Peanut Butter, Organic MCT Coconut Oil, Rye flour, Rolled Oats, Rosemary extract

Made in small batches in the USA.

+Directions for Use

For dogs of all ages. Safe for daily use. Can be given with or without food.

1-25lbs - 1/2 bite

25-50lbs — 1-2 bites

51lbs and up — 2-3 bites per day

*up to every 6 hours as needed

Free 30-Day Return Policy! *Excluding Final Sale Items
Free Standard Shipping Over $75