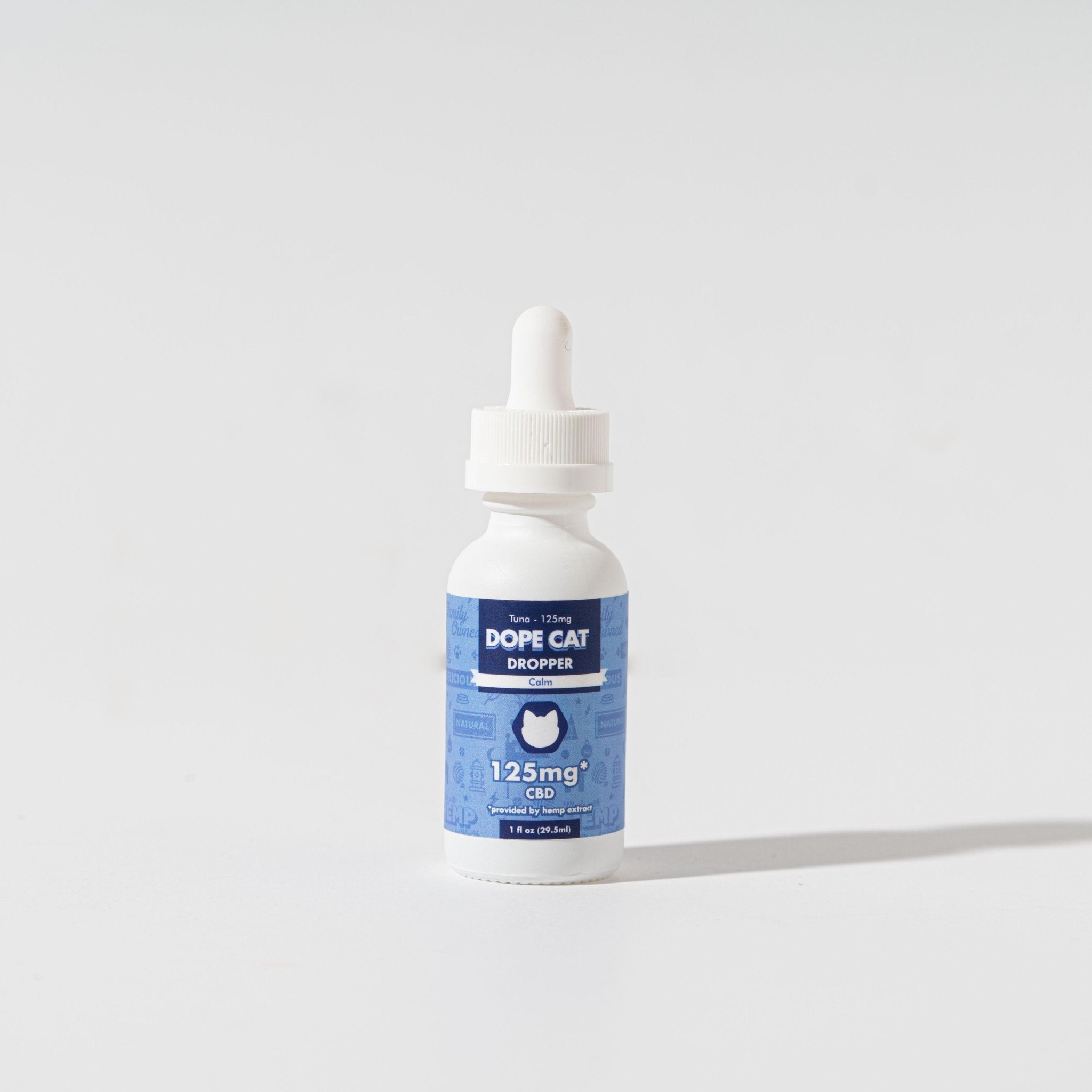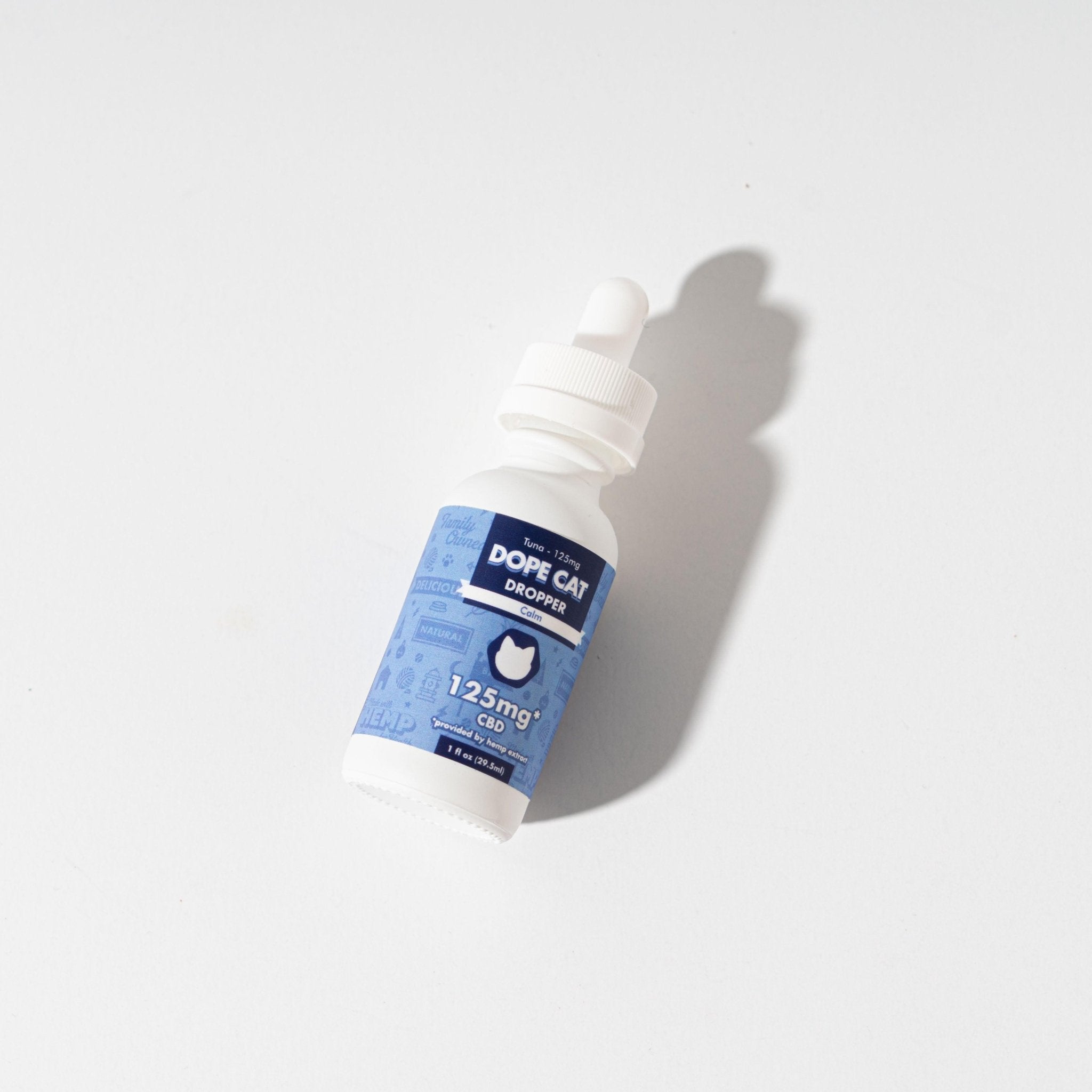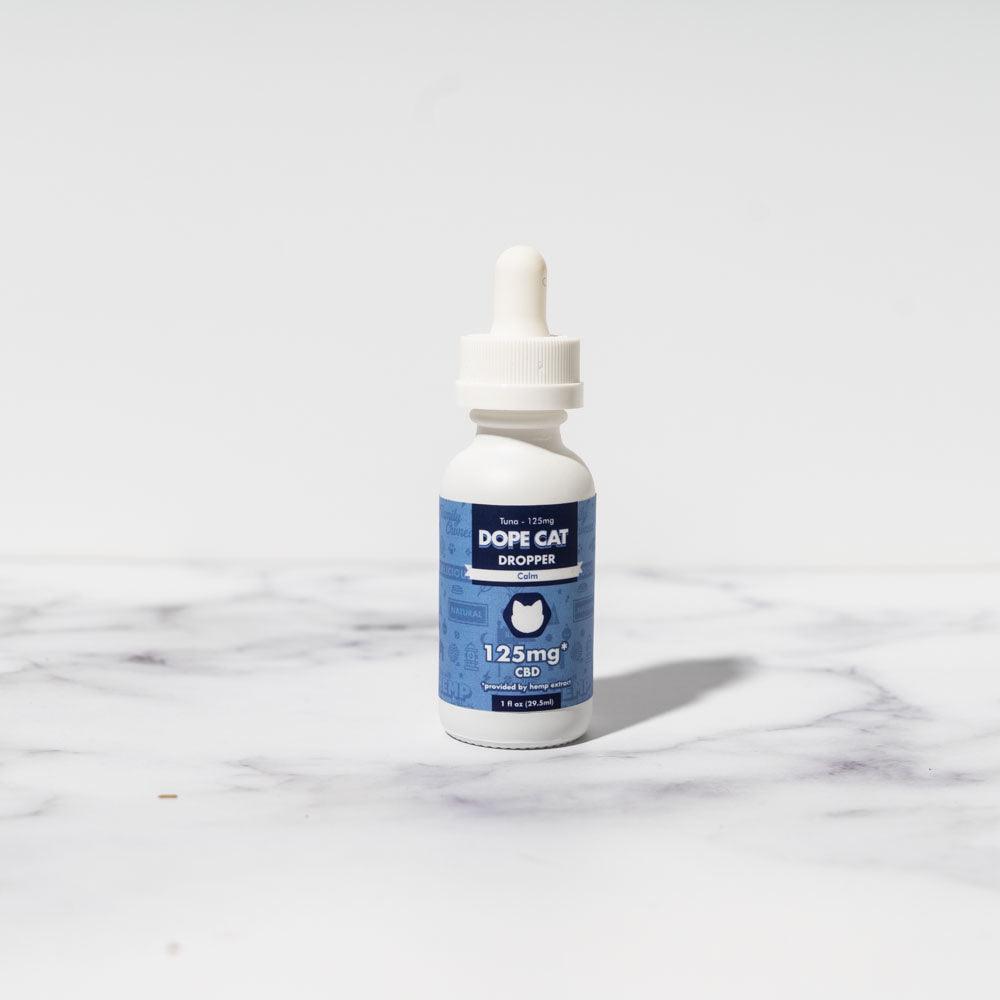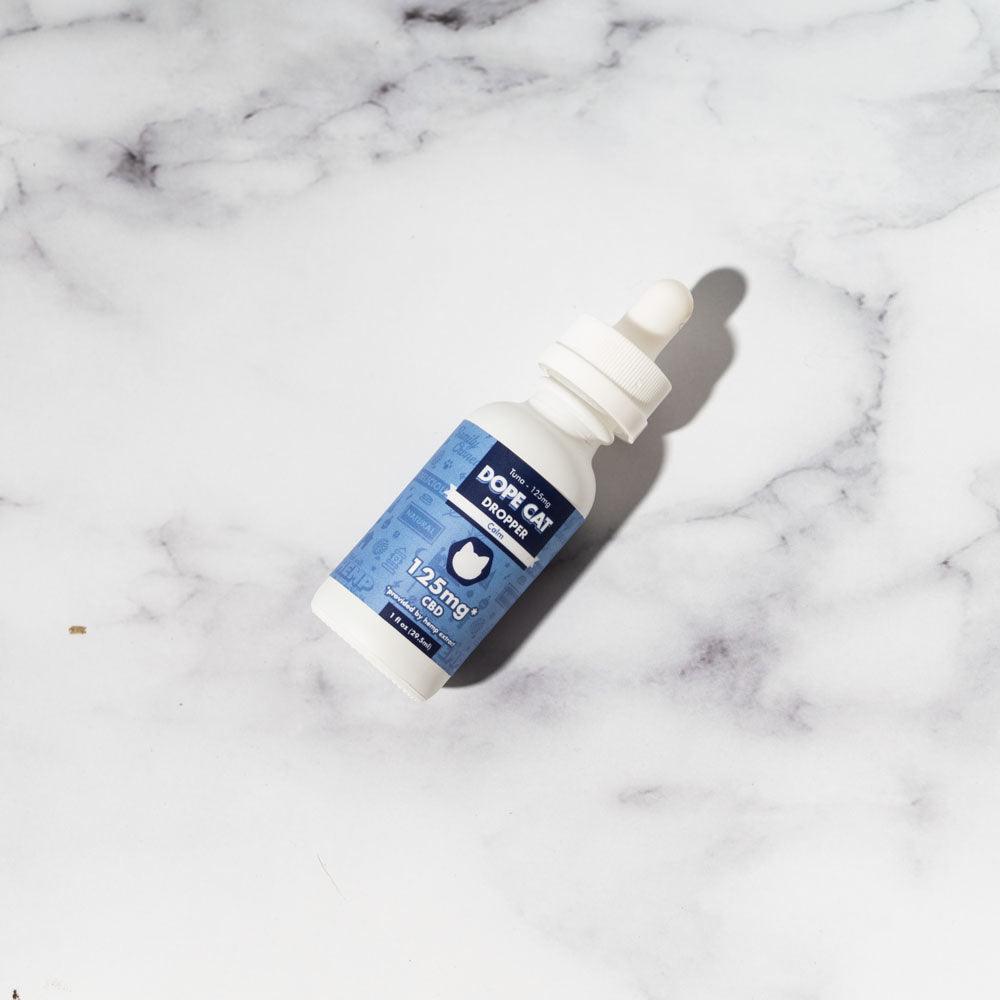 The Dope Cat Dropper provides a simple and effective way to supplement with CBD. Drop directly into your cat's mouth, or drop on food for a tasty topper.  This revolutionary product is an easy solution for your pet.  It is safe, gluten-free, and free of any harmful additives that you could find in other supplements.

Perfect for cats who...

- struggle with anxiety
- experience nervousness
- need balance

Why The Dope Cat Dropper?

- Quick-release
- Easy to administer
- 100% dosage control
- Made with digestive-friendly MCT coconut oil
- Non-psychoactive and safe for pets
Active ingredient per 1ml dropper: 4mg of CBD from hemp extract

Other ingredients: Tuna Oil

Made in small batches in the USA.

For cats of all ages. Safe for daily use. Can be given with or without food.

5-7lbs: 0.5 dropper/day

8-15lbs: 1 dropper/day

16-25lbs: 2 dropper/day

*or up to every 6 hours as needed

Drop directly into your cat's mouth, or mix it with your cat's food for a tasty treat.
Free 30-Day Return Policy! *Excluding Final Sale Items
Free Standard Shipping Over $75