The faces behind Dope Dog.

Michael and Erin created Dope Dog because of the issues their own dogs faced.
With no holistic products on the market to help James' post-surgery joint pain or Zoey's back discomfort, they knew they needed to bring a quality wellness product line for dogs to life. After extensive research, they created a CBD product line that dogs love.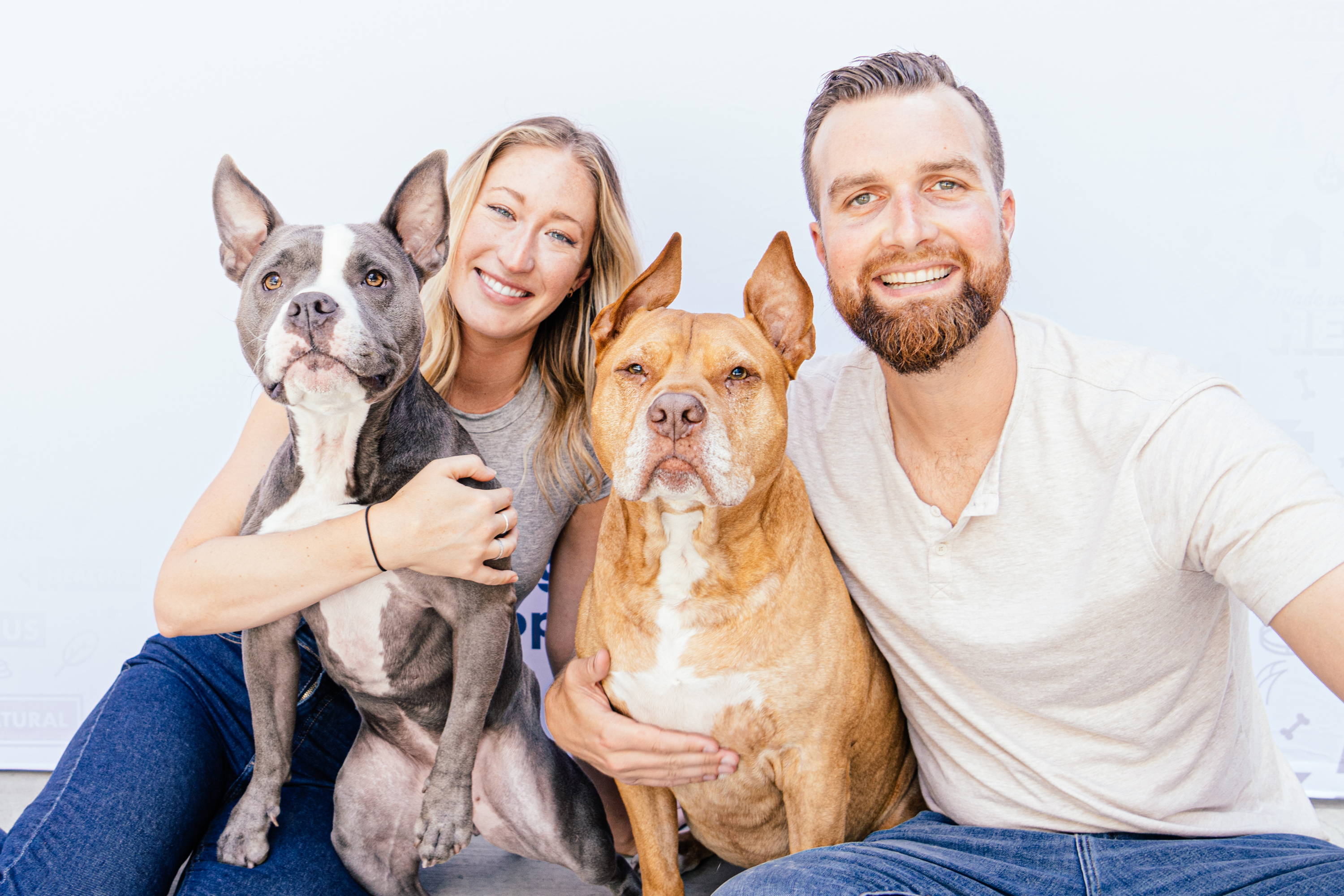 Our mission is to deliver effective and holistic solutions to you, the conscious pet parent. Everything we do here at Dope Dog is centered around this #1 goal. It's why we get up in the morning. It's how we stay dope.
CBD is our special sauce. It is the active ingredient in everything we create. We use 100% pure CBD isolate, sourced from organic hemp grown in Colorado. Every Dope Dog product is thoughtfully designed for dogs with the intention to improve their quality of life, starting with the best CBD.
Sit back and relax, knowing our products are made in small batches with simple, human-grade ingredients that dogs love. All products are tested by 3rd party lab to verify concentration, quality, and safety.
We take serious pride in what we do and the choices we make, like working with eco-conscious ingredients. We give back to the community on the regular through partnerships with dog rescues across the country. Donating a portion of our proceeds to organizations who are making a difference is how we roll.