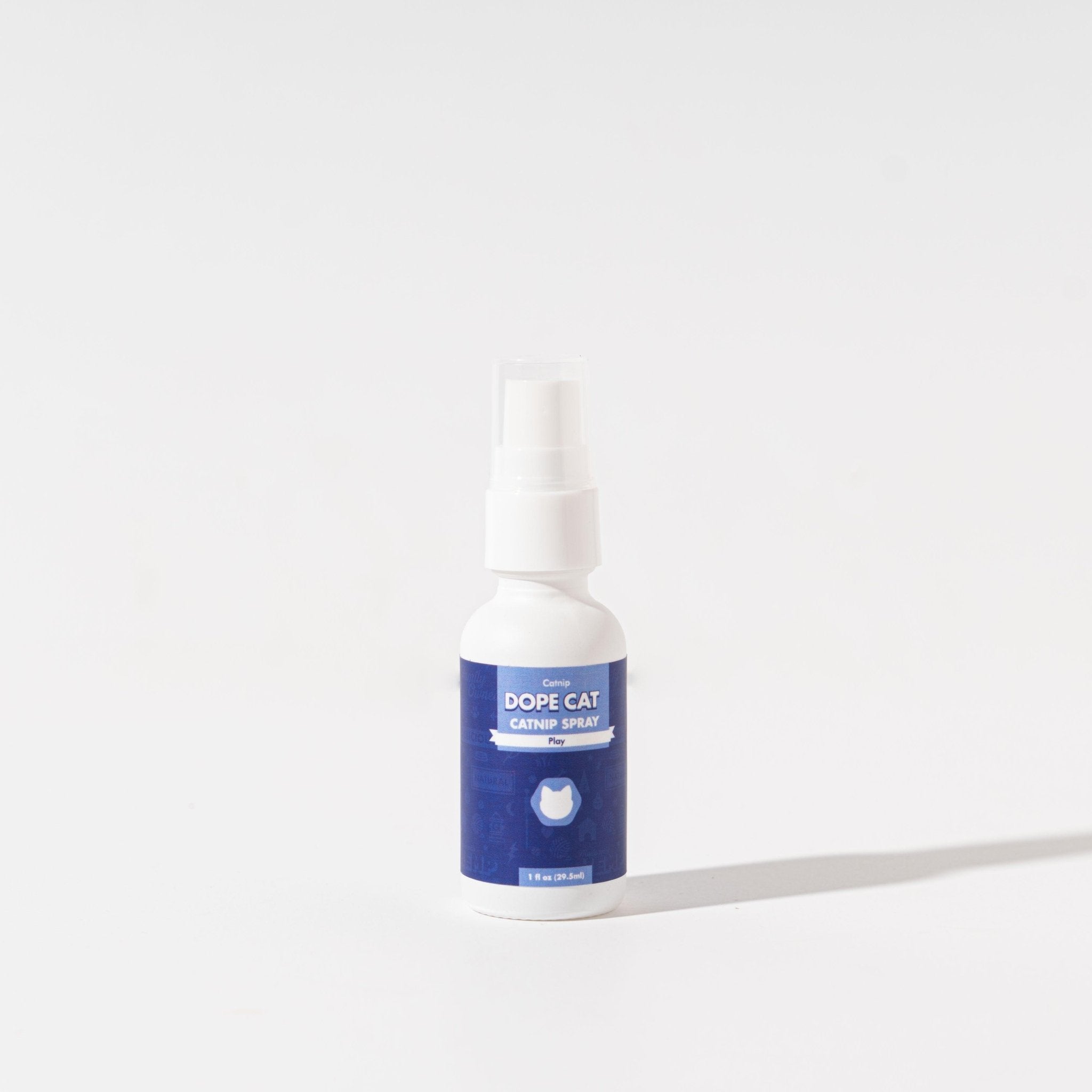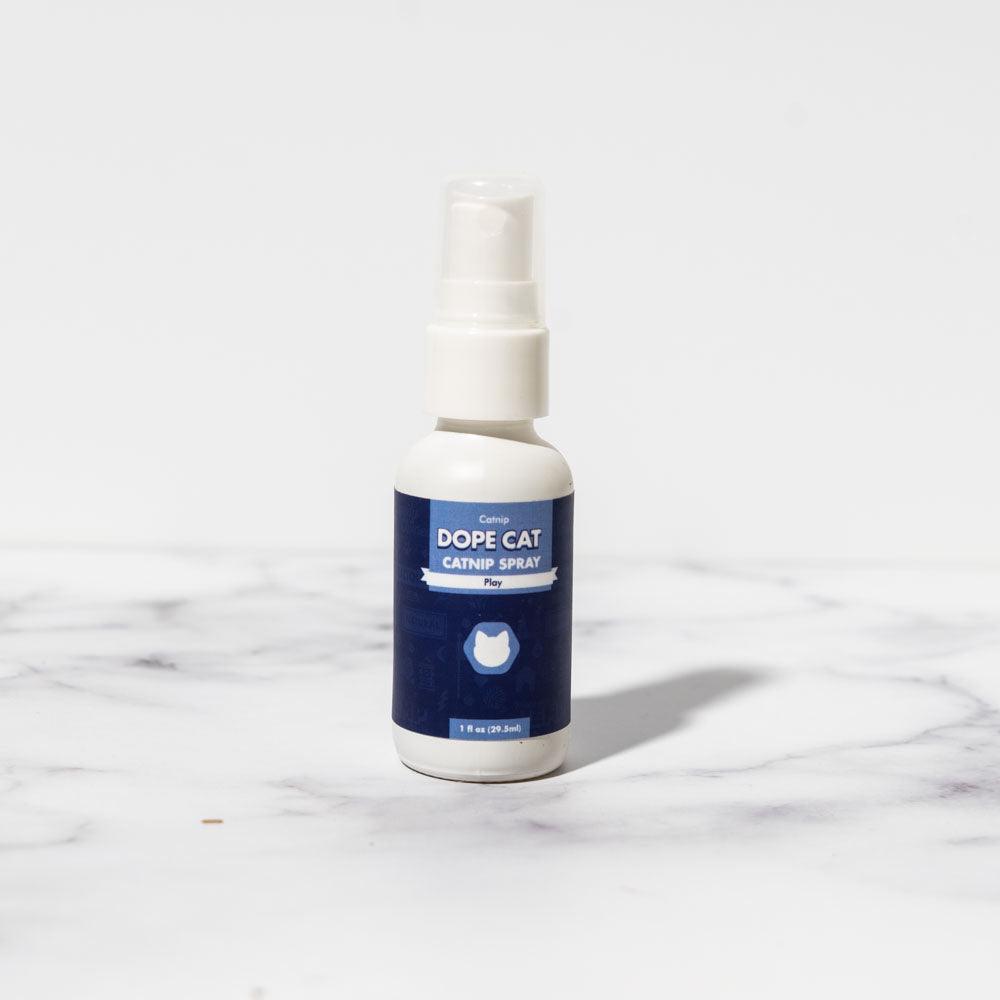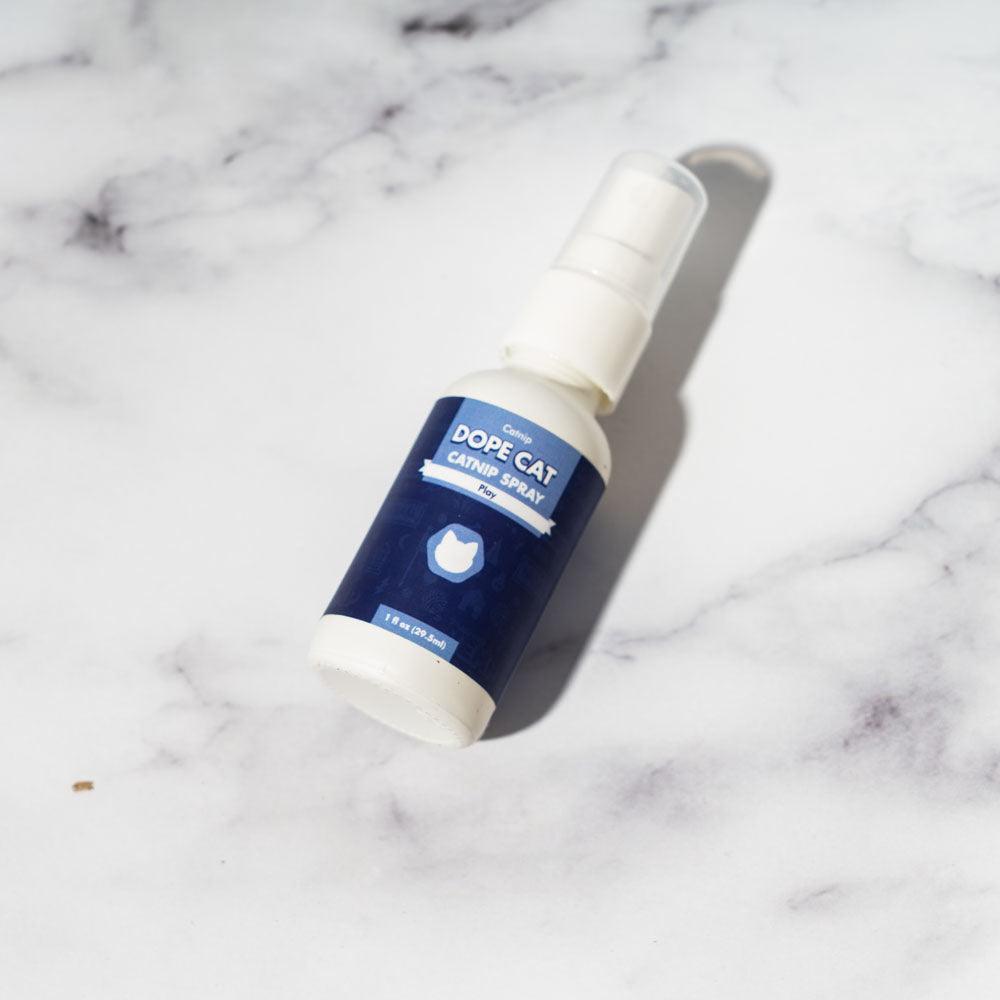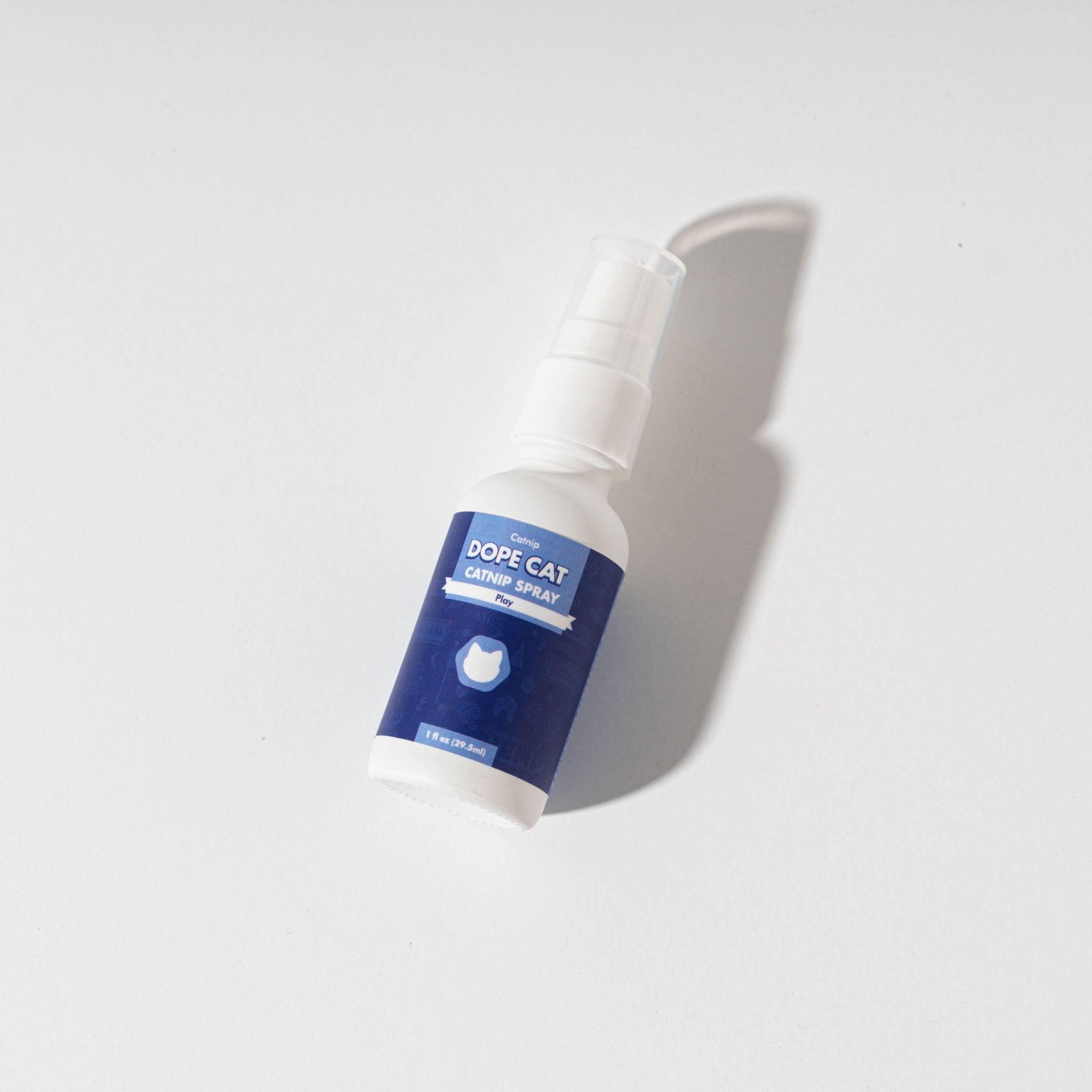 Dope Cat Nip spray has taken the fun of catnip and infused it into a convenient and fun spray. Concentrated extract of pure cat nip mixed with distilled water leaves no mess and requires no clean-up after playtime. Spray Dope Cat Nip on anything and watch the fun begin!
Perfect for:
Training your cat in a fun way
Next-level playtime
Redirecting destructive behavior like scratching on furniture
Rejuvenating old cat toys
A neater and cleaner way to lure cats to toys, scratchers and cat condos



Dope Cat Nip Spray is made from essential oil extracted from catnip buds and then mixed with purified water.

1 fluid ounce glass bottle with spray nozzle for easy application.
Highly potent and concentrated.

Directions for Use:

Shake well and spray on toys, teasers, scratchers or cat condos to attract cats
Free 30-Day Return Policy! *Excluding Final Sale Items
Free Standard Shipping Over $75