This is Epic.
Free Treats For A Year!
Yes, you are reading it correctly. Free Treats for an entrie year. All you need to do is Subscribe to any product (BTW you also get 30% off when subscribing) and get a free bag of treats on ever order!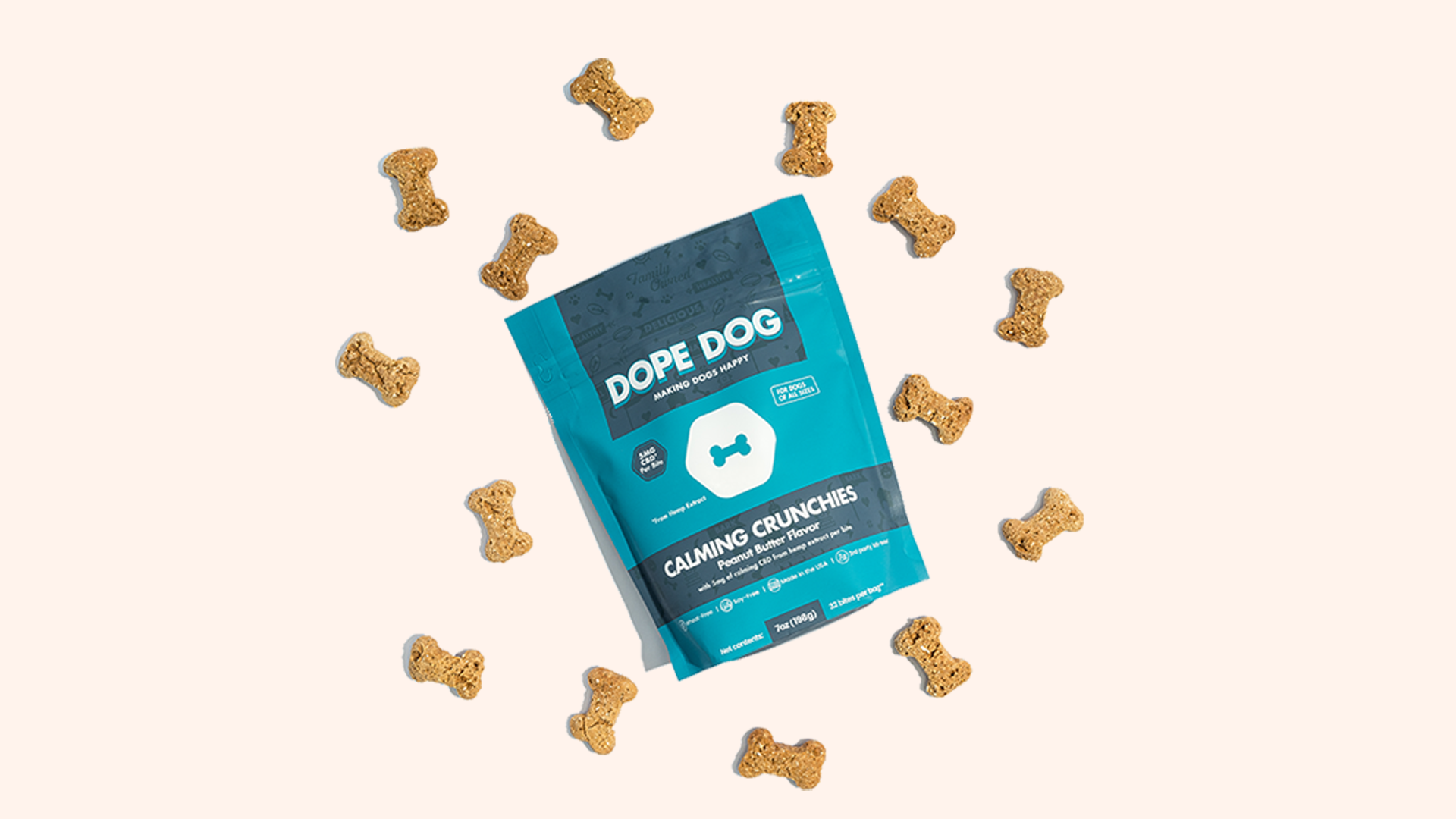 Review by Frances
We Love Dope Dog
"We had the opportunity to try the Dope Dog Peanut Butter Recipe Calming Crunchies. All of my dogs loved them. I was skeptical at first about their ability to help with joint pain. After giving these treats to my 11 year old pit bull mix who has joint issues, my mind was changed. She was moving better within the first week of eating them. We will definitely consider using these treats regularly to help give her relief."