Sales
From humble beginnings as a coffee seed to dominating the landscape and lives of many a place and people, coffee in our opinion is one of the finest ingredients the world has to offer.
Just click and download to save for later.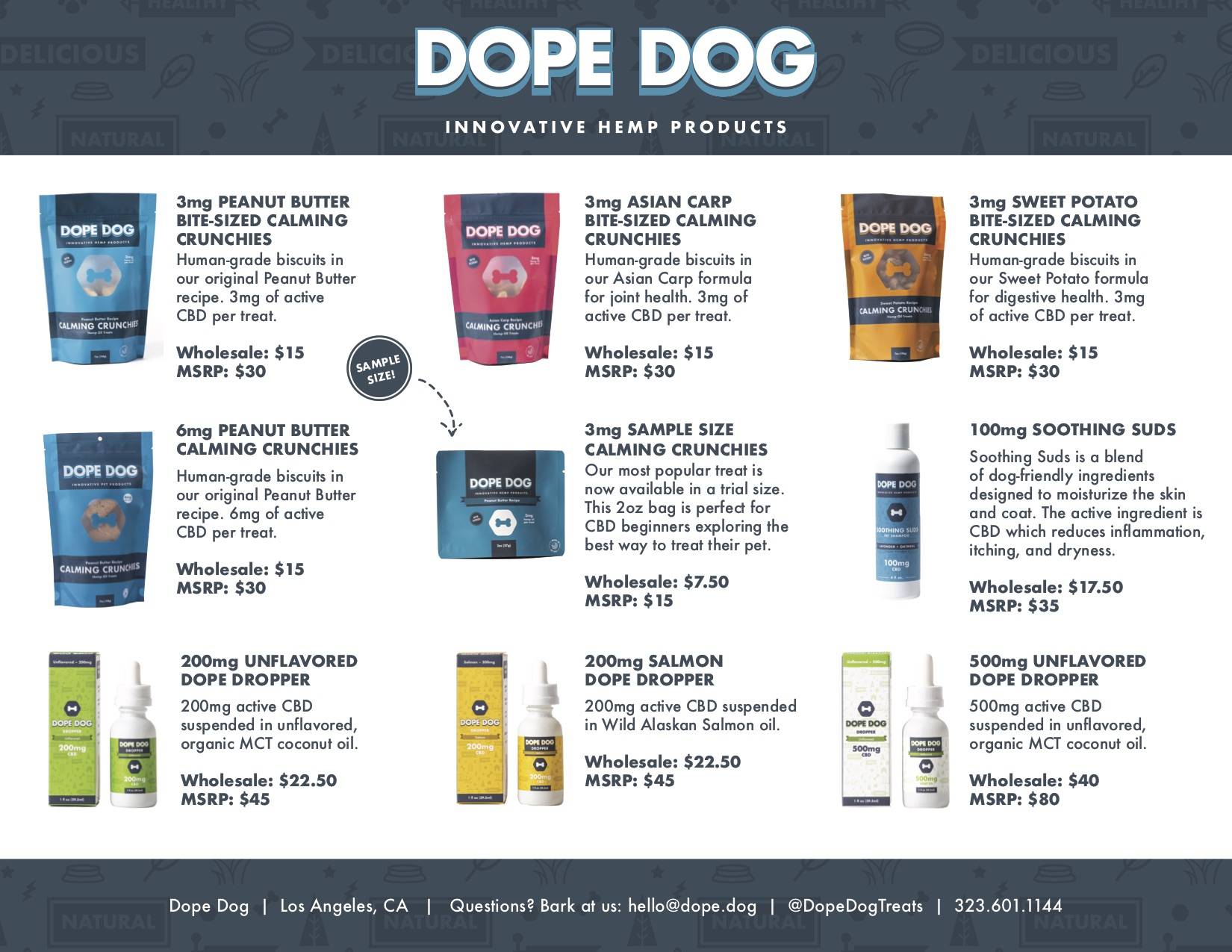 TREATS:
1. Calming Crunchies Peanut Butter - 6mg (1st product launched/hero product/large bone)
2. Calming Crunchies Peanut Butter - 3mg (small bone)
3. Calming Crunchies Sweet Potato - 3mg
4. Calming Crunchies Asian Carp - 3mg (Newest flavor of the 3)
Blog Post about Asian Carp as a sustainable fish protein!
5. Merry Munchies - Pumpkin Turmeric - 3mg  (Holiday Exclusive, available mid/late October)
OILS:
1. Dope Dropper 500mg Unflavored (O-list feature)
2. Dope Dropper 200mg Unflavored
3. Dope Dropper 200mg Salmon
4. Dope Dropper 1200 Unflavored
SHAMPOO:
Soothing Suds Oatmeal Lavender 100mg 
** LAB TEST FOR ALL PRODUCTS  will always be live on the website within each product description, and here.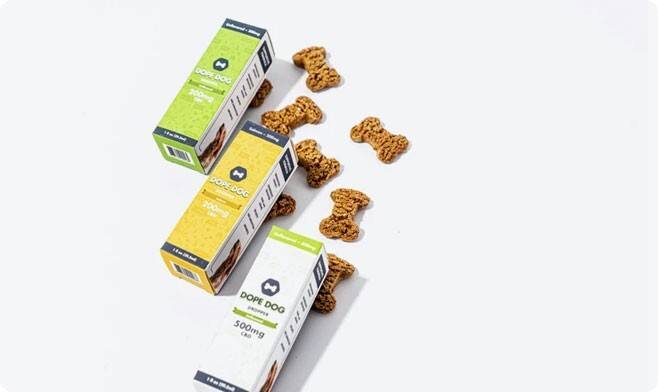 Do you have an ISO/ new customer special? 
We offer free shipping and 10% off for all first time orders. We also include a sample bag of treats and customer education brochures with your order.
How much is shipping?
Shipping is free on all orders over $250. Otherwise, it is approximately $10-20 depending on region.
Where is the product made?
All ingredients are sourced in the USA. Our treats are baked in small batches in NY and our liquids are made in Los Angeles.
What kind of CBD do you use?
CBD is our special sauce. It is the active ingredient in everything we create. We use 100% pure CBD isolate, sourced from organic hemp grown in the US. Every Dope Dog product is thoughtfully designed for dogs with the intention to improve their quality of life, starting with the best CBD.
What about testing?
Consistency is very important to us here at Dope Dog. Our batches of CBD Treats and CBD Oils are rigorously lab tested to make sure every product is of the highest quality. We test each of our product batches through a 3rd-party independent laboratory to ensure we're delivering the amount of CBD listed on the label.
Link to lab tests can be found within each product description on our website and here: https://dope.dog/pages/cbd-lab-results
This information and other common questions can be found on our FAQ on www.dope.dog
https://dope.dog/pages/easy-faqs