At Dope Dog, we're all about making dogs happy! Our CBD products are thoughtful designed by pet parents and LOVED by dogs. Become a Dope Dog retail partner and make dogs happy today!
Dope Dog has converted more first-time customers & has more repeat customers than any other brand. Find out why dogs and pet parents prefer Dope Dog over any other brand.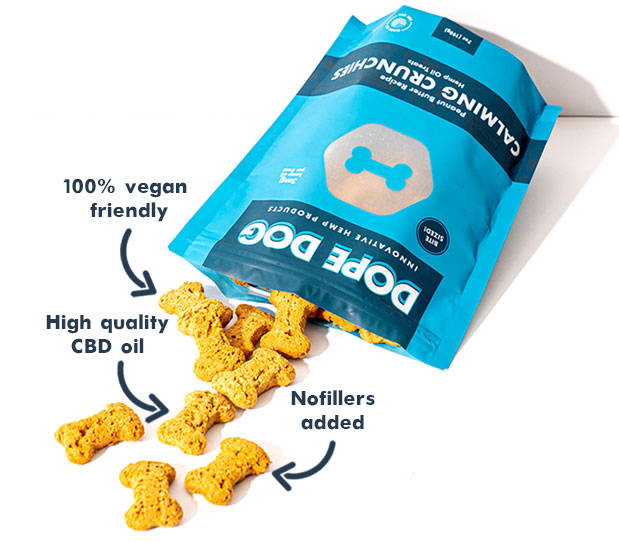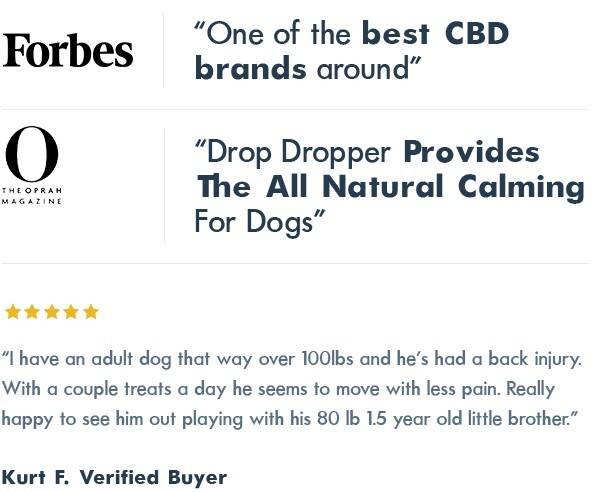 REAL TALK: "WHY WE LOVE DOPE DOG"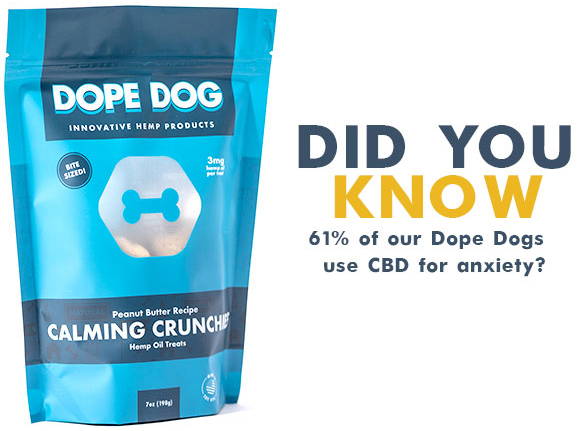 Testimonials from real Dope Dogs.
Don't take our word for it—here are a few words from the Dope Dog community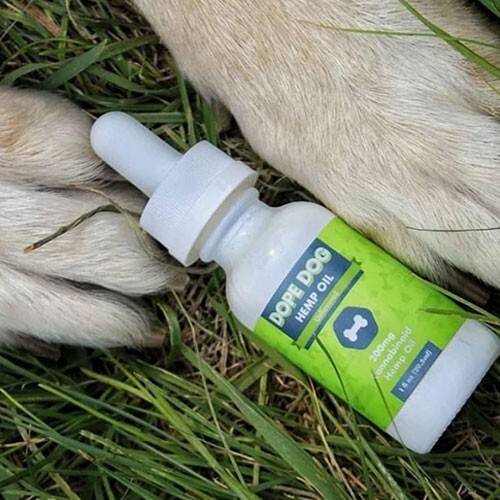 Review by Debra on Nov 5th 2019
"My bulldog gets horrible anxiety during thunderstorms, fireworks, and vet visits. He gets so nervous and will shake for hours. I have been searching for something to help calm him, and these really help! And he loves eating them! Definitely recommend to help with anxiety!"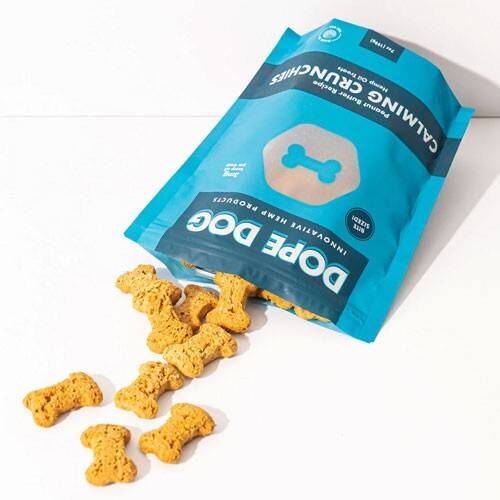 Review by Barbara C. on Jan 9th 2020
"My 3 year old Pit/Boxer mix has regular grand mal seizures and is heavily medicated by the vet for her disorder. I started giving her Dope Dog after having tried other CBD products that didn't help and after just a week, my dogs seizures have gone from grand mal to a much less dangerous type of seizure-completely! While this may not sound like much to a layman, for my dog, it's a matter of life or death. Thank you, Dope Dog! PS: I just increased the Dope Dog for my girl from one a day to 2 a day and am anticipating even better results! "
Review by Frances Oct 2nd 2019
"We had the opportunity to try the Dope Dog Peanut Butter Recipe Calming Crunchies. All of my dogs loved them. I was skeptical at first about their ability to help with joint pain. After giving these treats to my 11 year old pit bull mix who has joint issues, my mind was changed. She was moving better within the first week of eating them. We will definitely consider using these treats regularly to help give her relief."


Why Customers Are Choosing
Dope Dog
Dope Dog converts more first-time customers & has more repeat customers than other brands.
Palatable CBD This is a big one! If a dog won't take it, the story ends there. That's why Dope Dog uses tasteless and odorless CBD isolate in all products.

Effective CBD No inactive cannabinoids! We use 100% pure CBD isolate so products maintain efficacy and customers see real results.

Clear Dosing We use purely CBD isolate, each 6mg CBD treat is simply 6mg of active CBD. Our customers recognize that our products are authentically made with active CBD.

Baking Experts Small batch, human-grade ingredients are a must in all pet treats. We started as bakers and our recipes are tried and true.

Who doesn't want to be a Dope Dog?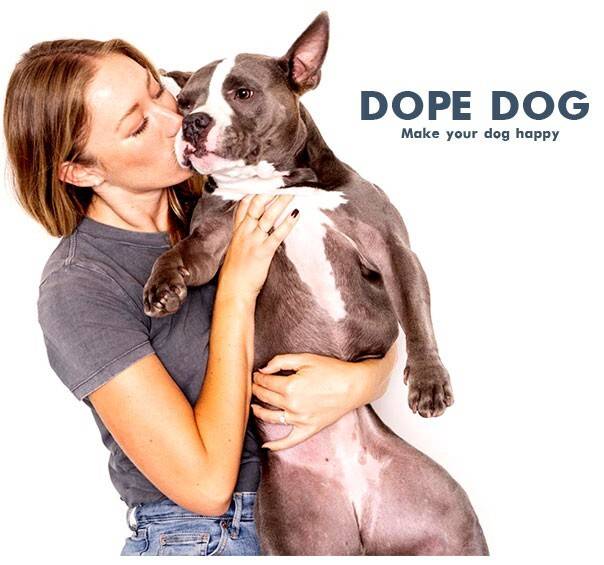 Calming Crunchies contain 6 pup-approved ingredients, including active CBD
Rye flour
Rolled Oats
Peanut Butter
Coconut Oil
Rosemary
CBD isolate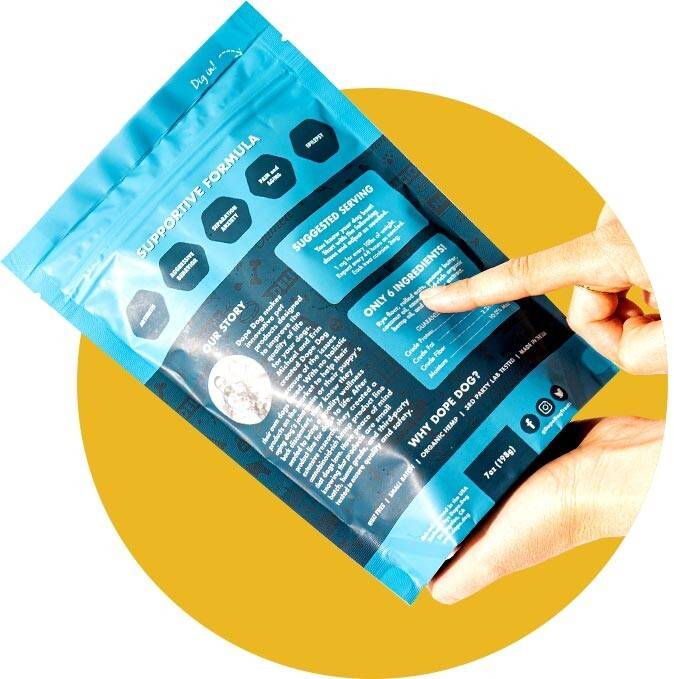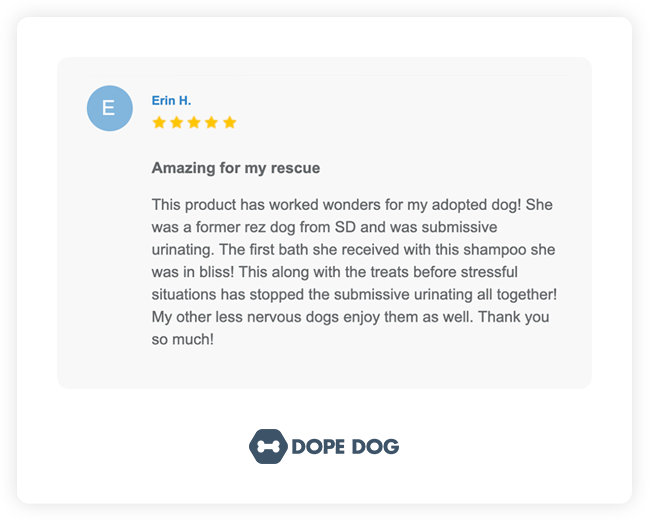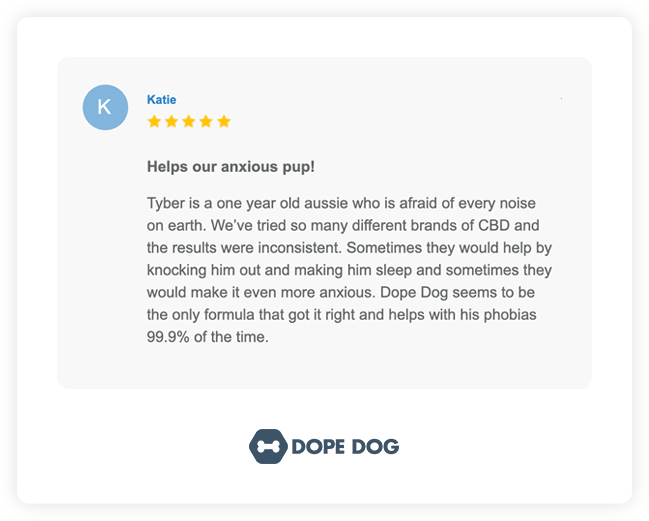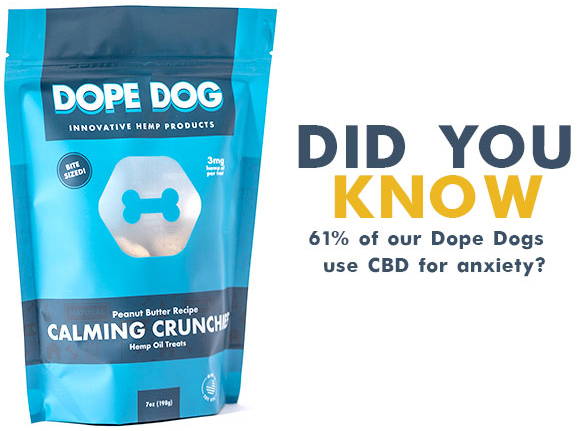 Why Choose CBD Treats for Your Pet?
CBD gives pet parents a natural alternative to help with common ailments.
Separation Anxiety

Joint Pain + Arthritis

Post-Surgery Recovery

Grooming and Travel Stressors

Cancer Pain and Aging

General Health and Wellness