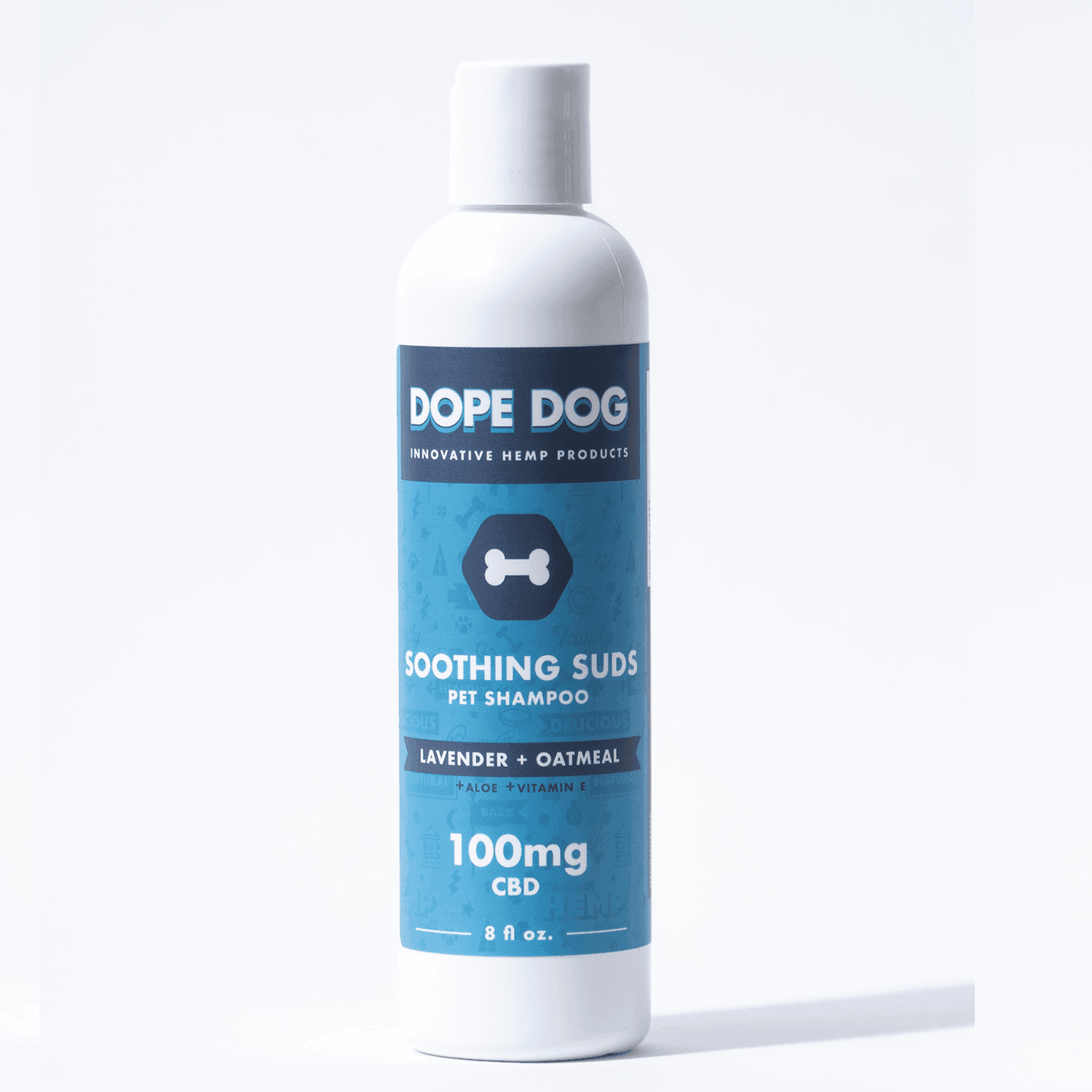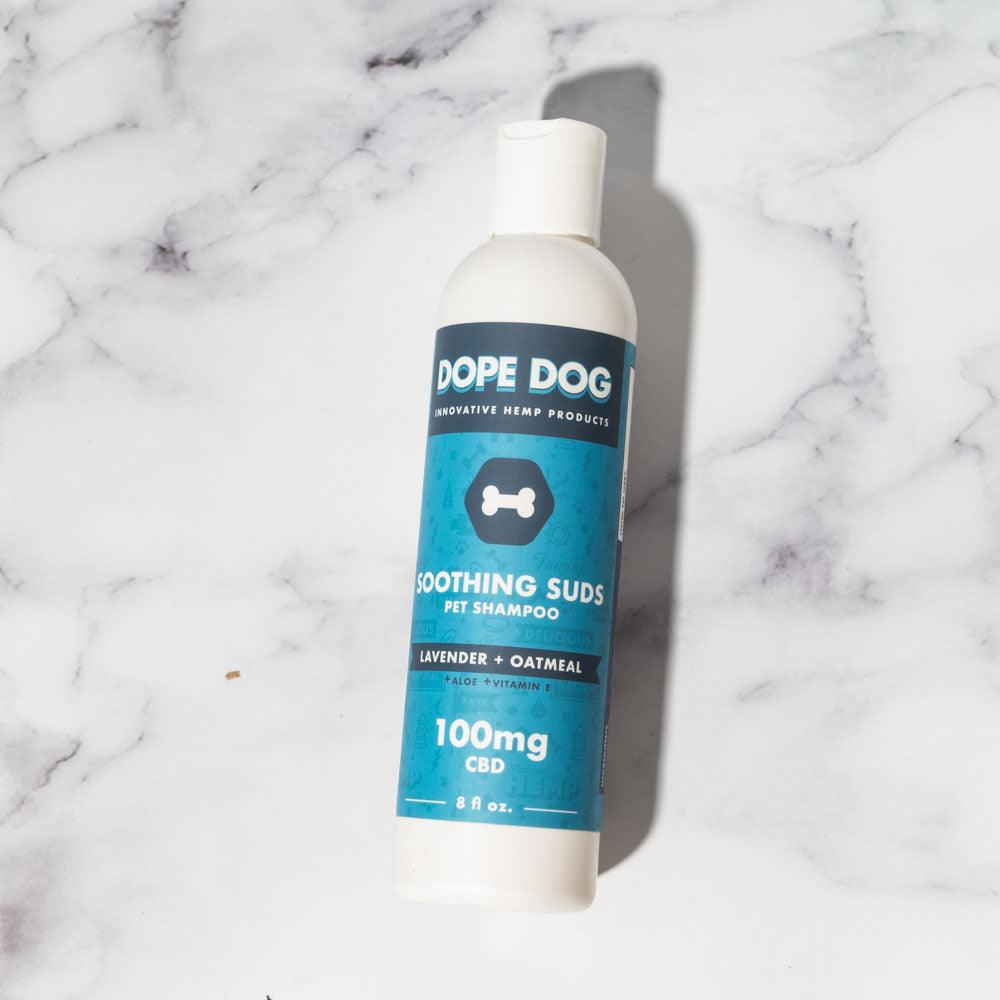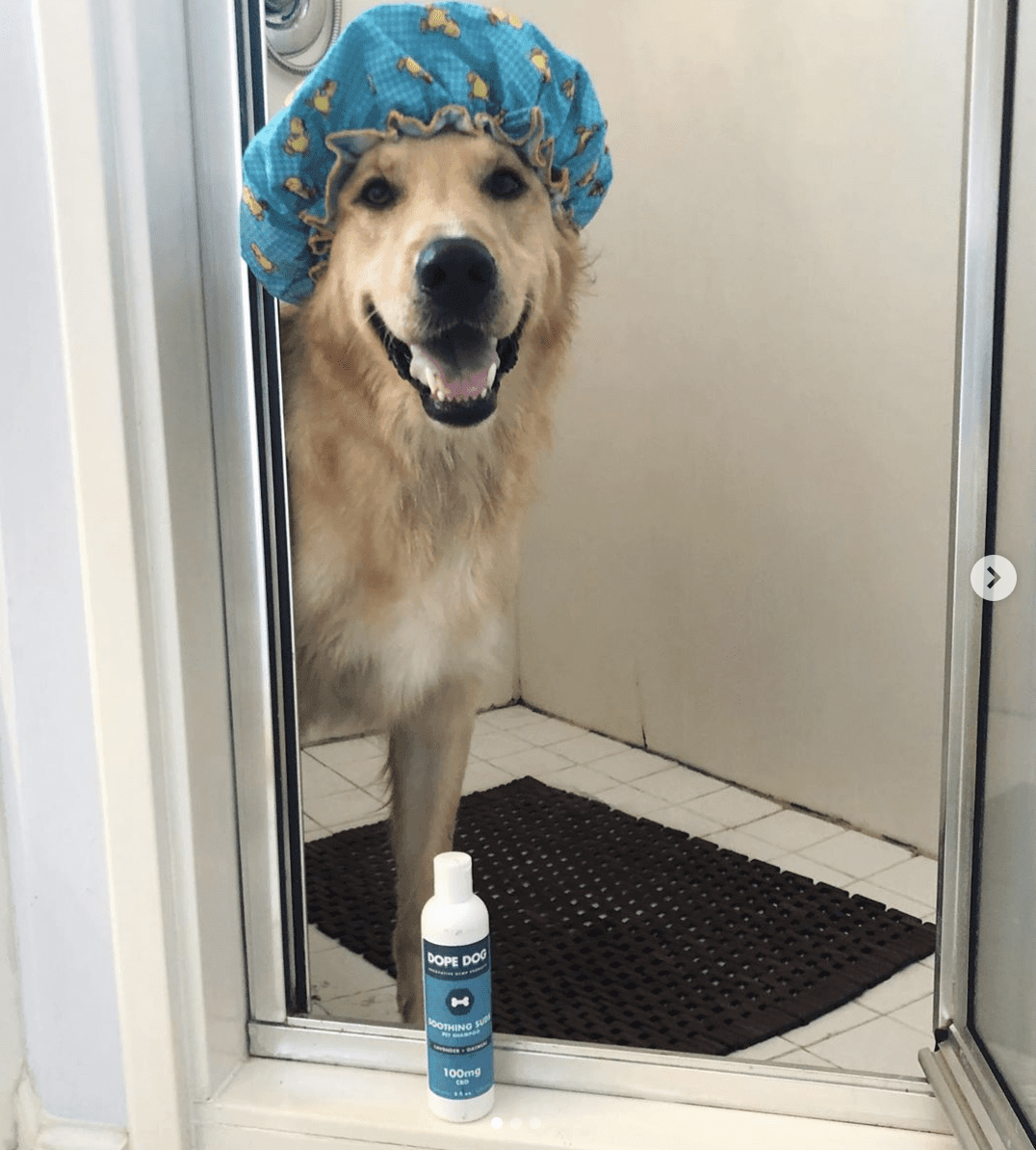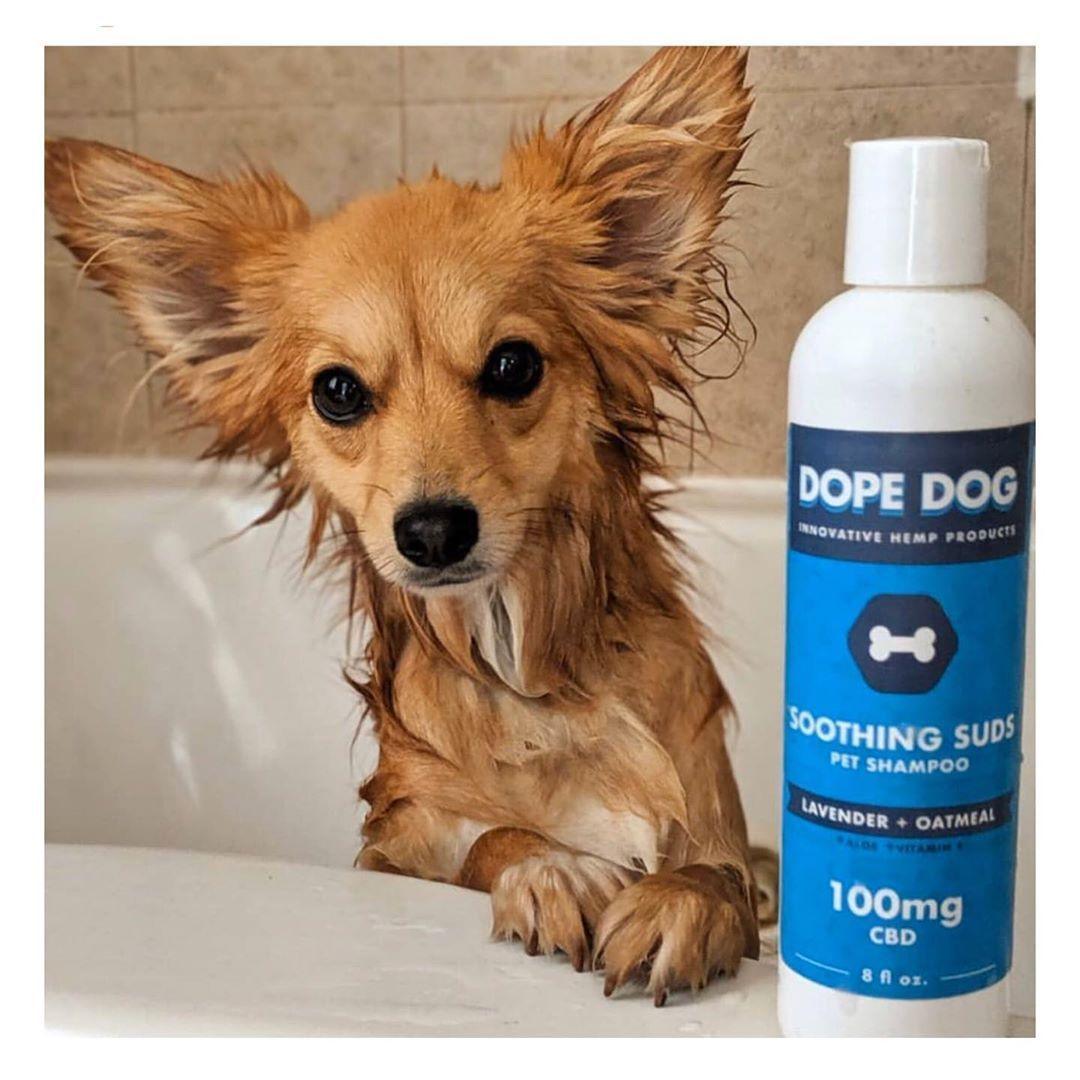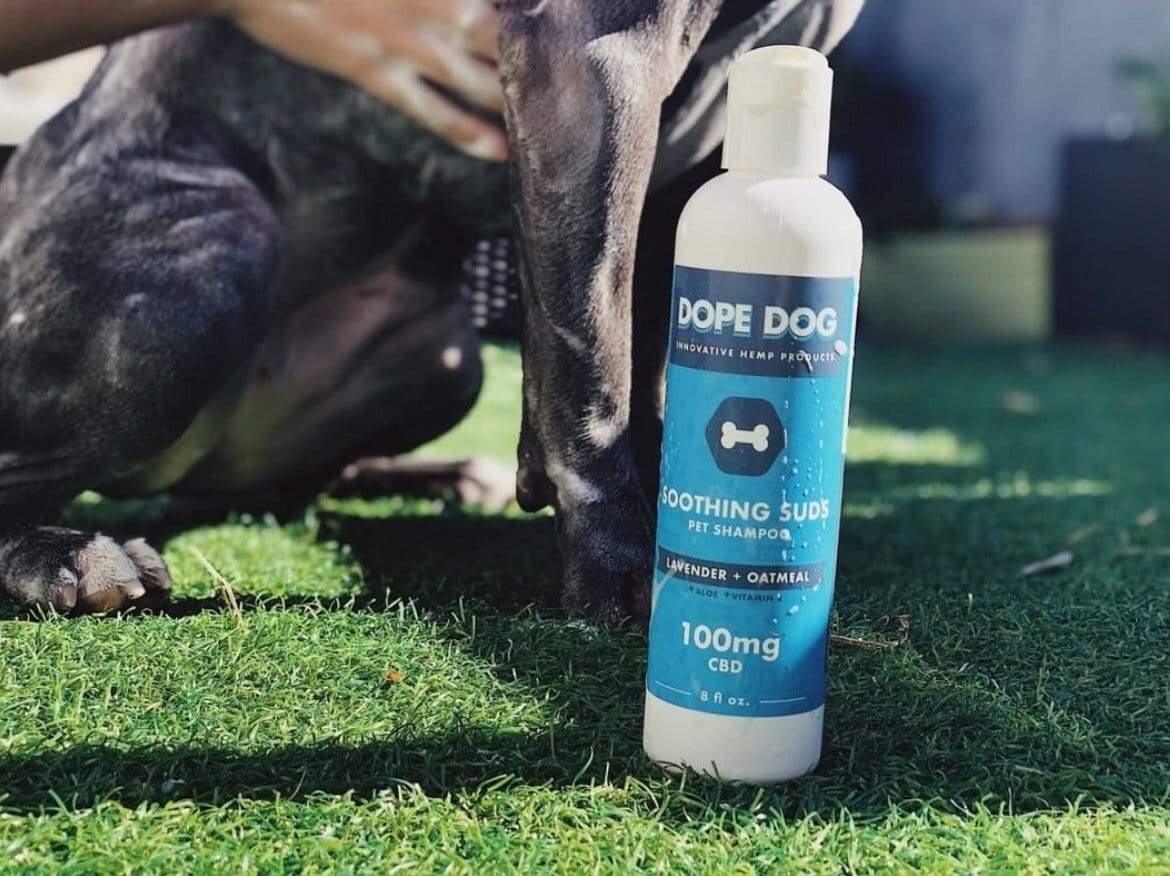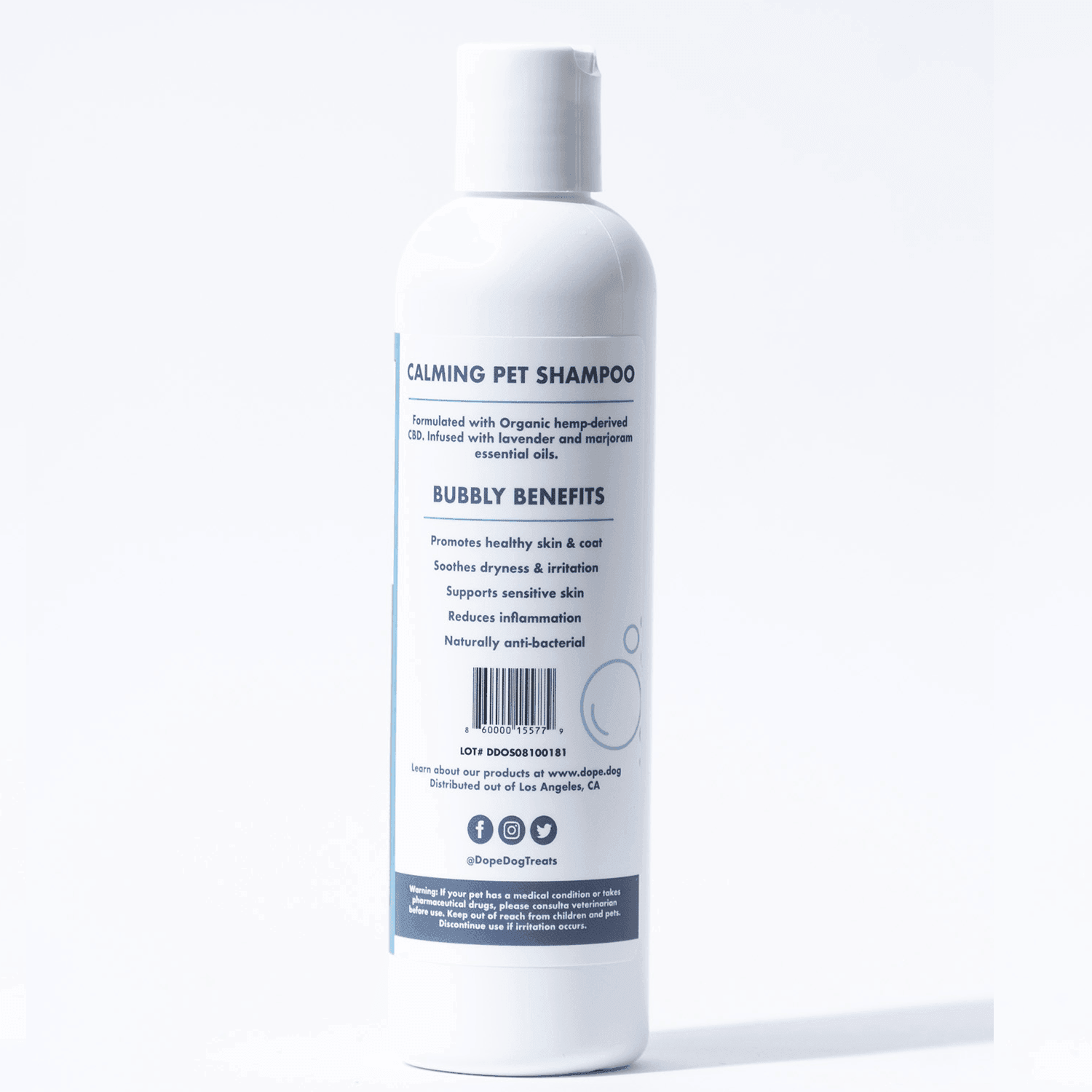 Soothing Suds CBD Shampoo
Made specifically with your pet in mind, our Soothing Suds shampoo for dogs contains a supportive blend of fur-friendly ingredients designed to moisturize and soothe the skin and coat.
Incorporating natural, harmless ingredients into your dog's routine can boost your pet's happiness (and your own!). That includes more than what they eat - it also includes what they put on their skin.
Soothing Suds includes the following supportive ingredients:

CBD Isolate - CBD teams up with the skin's cannabinoid receptors to produce healthy oils and prevent dryness. The anti-inflammatory properties of CBD naturally manage and skin irritation and itchiness.
OATMEAL - helps reduce itching and inflammation and can be used to calm eczema, heal psoriasis, and remove dead skin cells. Oats also contain compounds called saponins, which are natural cleansers.
JOJOBA OIL - plays the role of sebum and moisturizes the skin and hair.
LAVENDER OIL - has been used for centuries for its powerful antioxidant, antimicrobial, and calming properties.
MARJORAM OIL - is antiseptic, bactericidal, and analgesic. It is ideal for treating external wounds, protecting from bacterial infections, and effective for treating inflammation, muscle, and joint pain.
VITAMIN E - moisturizes the skin and may alleviate dryness, itching, and flaking.
The active ingredient is CBD isolate, which supports against inflammation, itching, and dryness.

Dogs have cannabinoid receptors in their skin that activates CBD, helping its anti-inflammatory properties take action. Compared to CBD treats, the CBD in the shampoo is almost immediately absorbed directly through your pet's skin, allowing them to target the affected areas for quicker and more focused effects.

Apply a generous amount of Soothing Suds to a wet coat. Lather well into coat and skin until sudsy. Lather for a few minutes so the formula can absorb into skin and coat. Rinse completely.


Free 30-Day Return Policy! *Excluding Final Sale Items
Free Standard Shipping Over $75