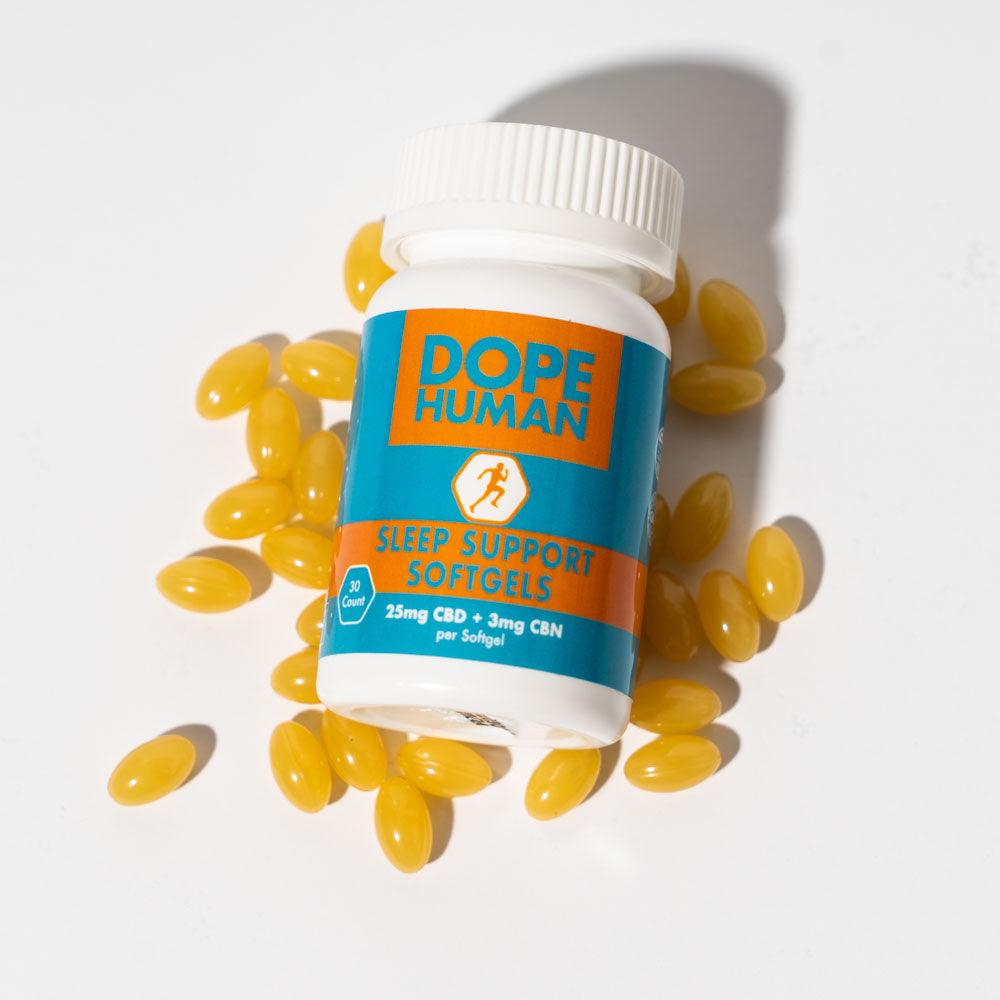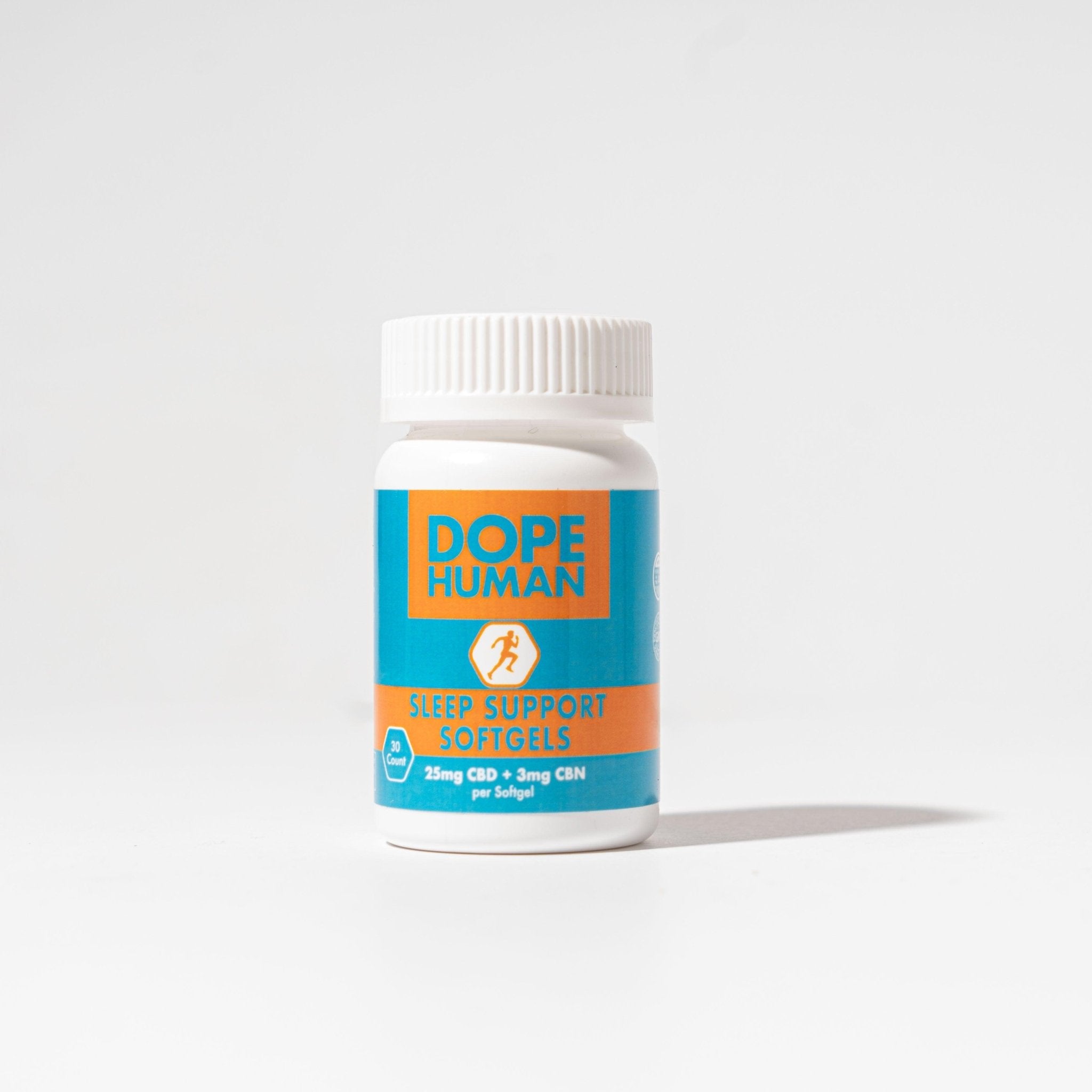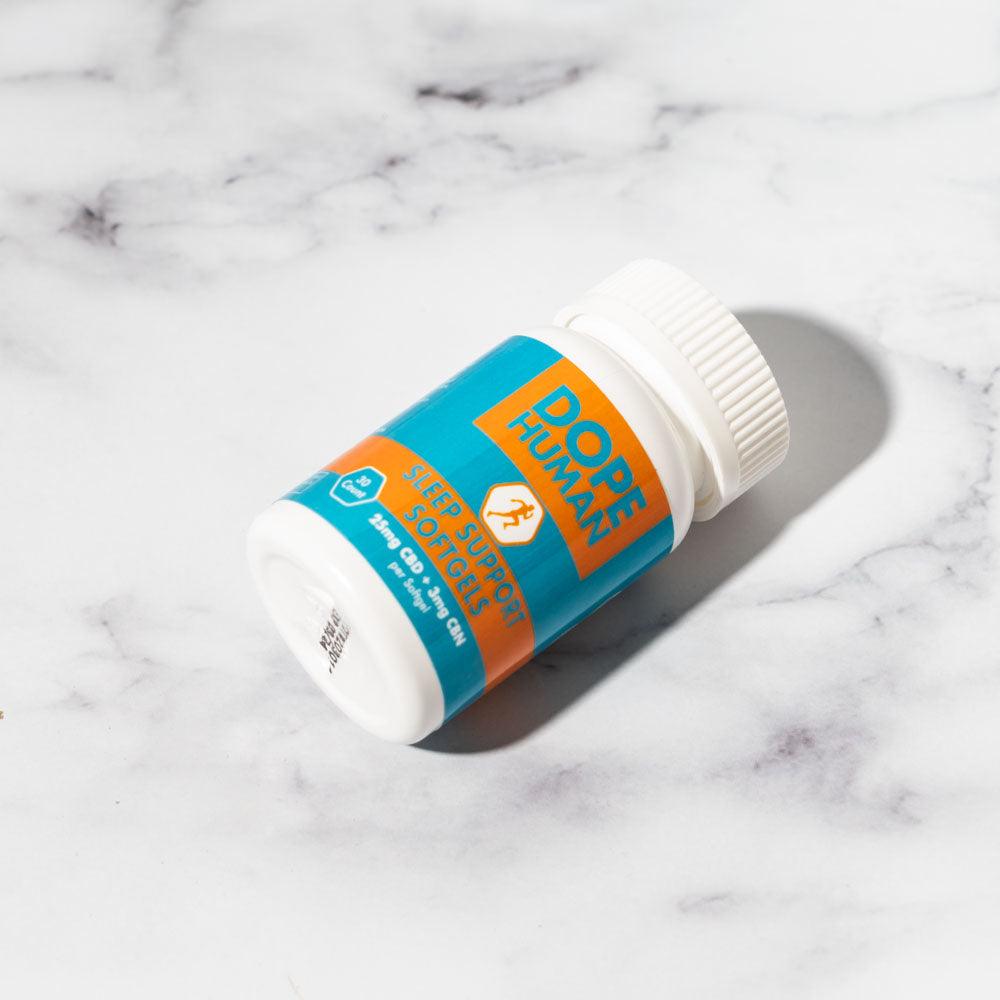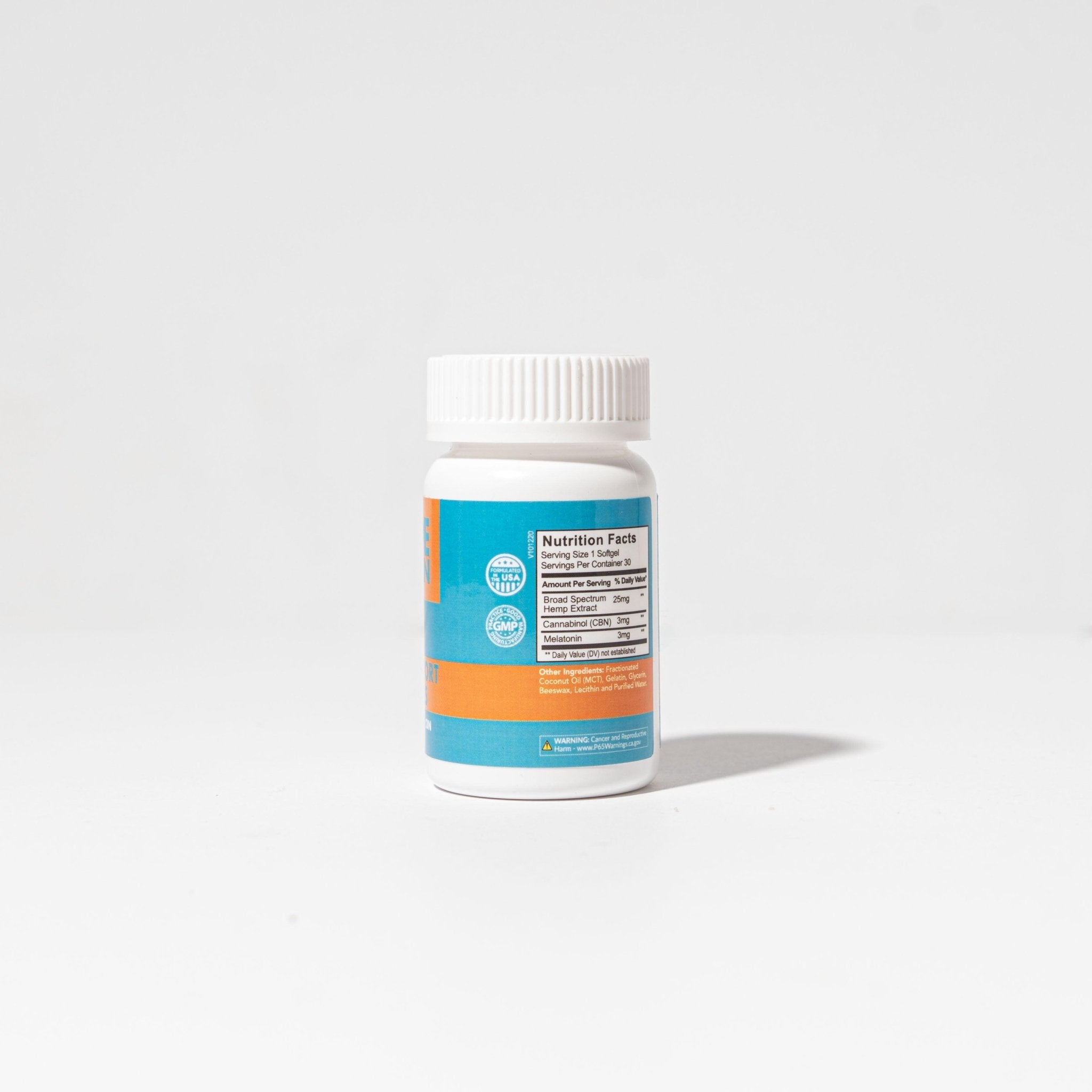 Rest is essential to our overall well-being and without a restful sleep, our bodies cannot recover and operate the way they should. Sleep Support Softgels with 25mg of CBD, 3mg of CBN, 3mg of melatonin, and other ingredients may promote a better night's rest.
25mg of CBD per Softgel • 3mg of CBN per Softgel • 3mg of Melatonin per Softgel • Promotes relaxation • Supports restful sleep without feeling groggy • Calms the body • Leaves you feeling refreshed and revitalized
Finally, a CBD product that helps you sleep! Dope Human CBD Sleep Gels are formulated with our 25mg of CBD, 3mg of CBN, 3mg of melatonin in every serving to help to send you off to a night of deep, quality sleep.

Formulated to help:

Our premium plant-powered hemp extract gummies help maintain
Regular Sleep Cycles
A better and more sound sleep
Suggested Use: Take one (1) to two (2) softgels daily.

Our CBD for sleep gels are created from organic ingredients and the highest quality CBD and hemp products available to ensure you can reach a more regular sleep cycle.
Free 30-Day Return Policy! *Excluding Final Sale Items
Free Standard Shipping Over $75