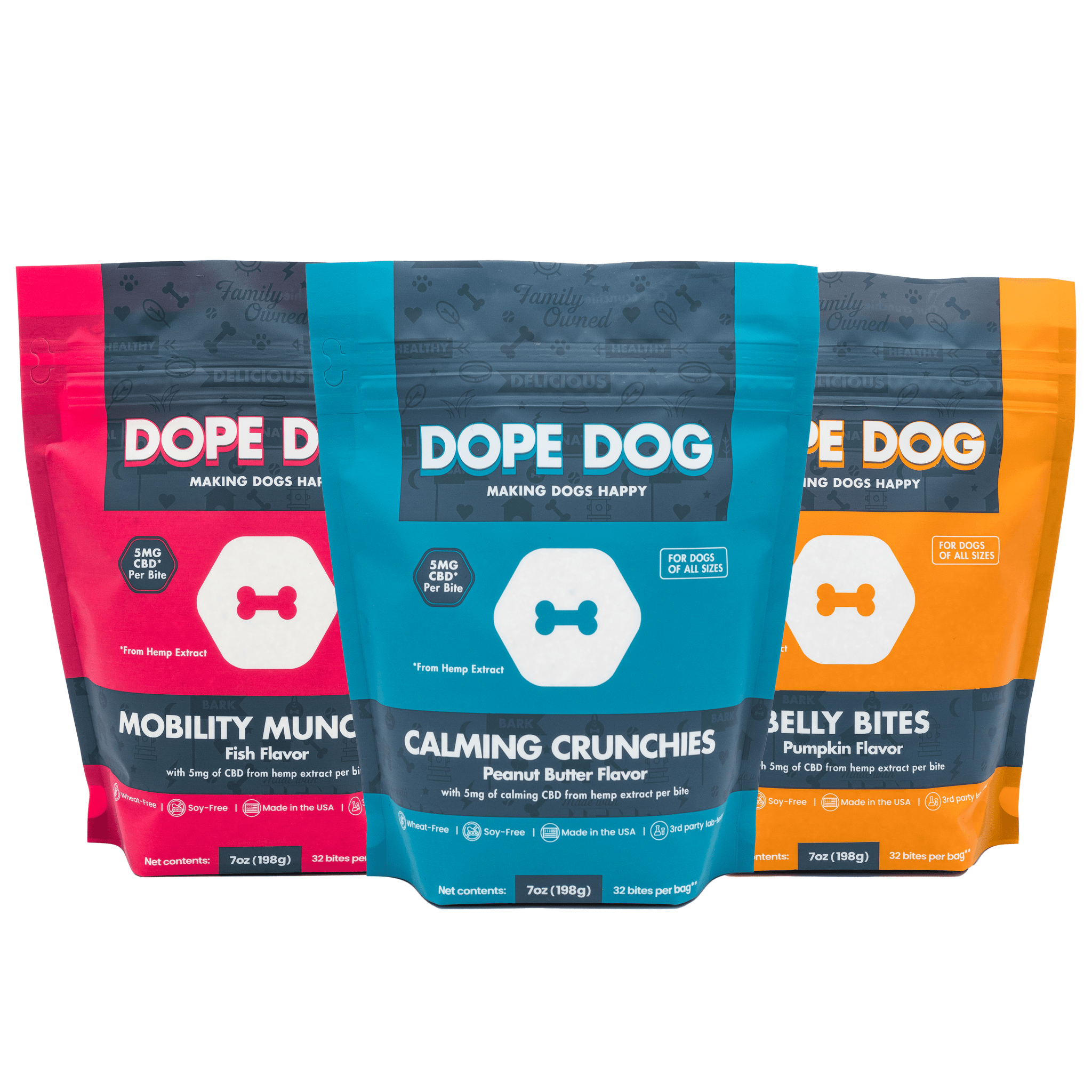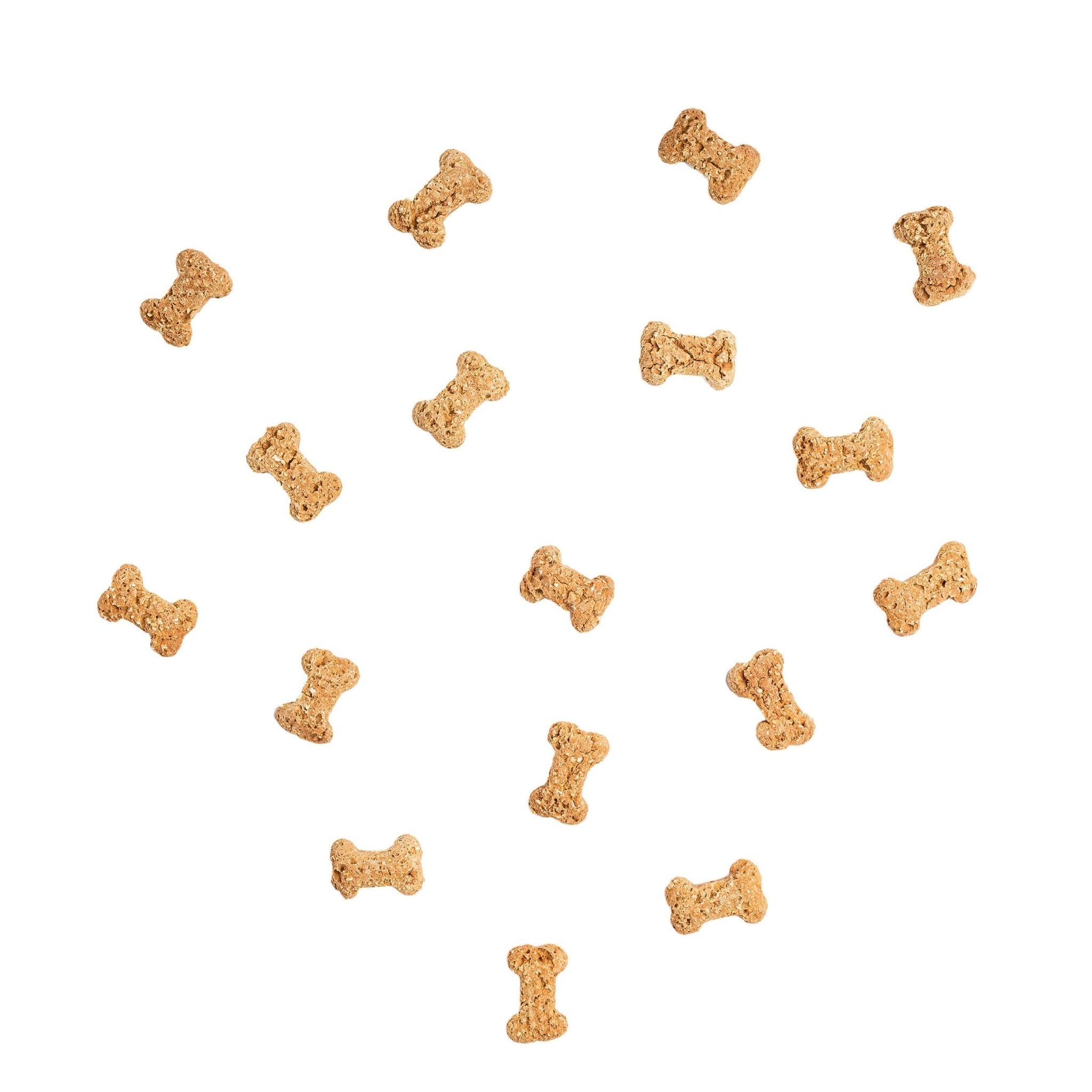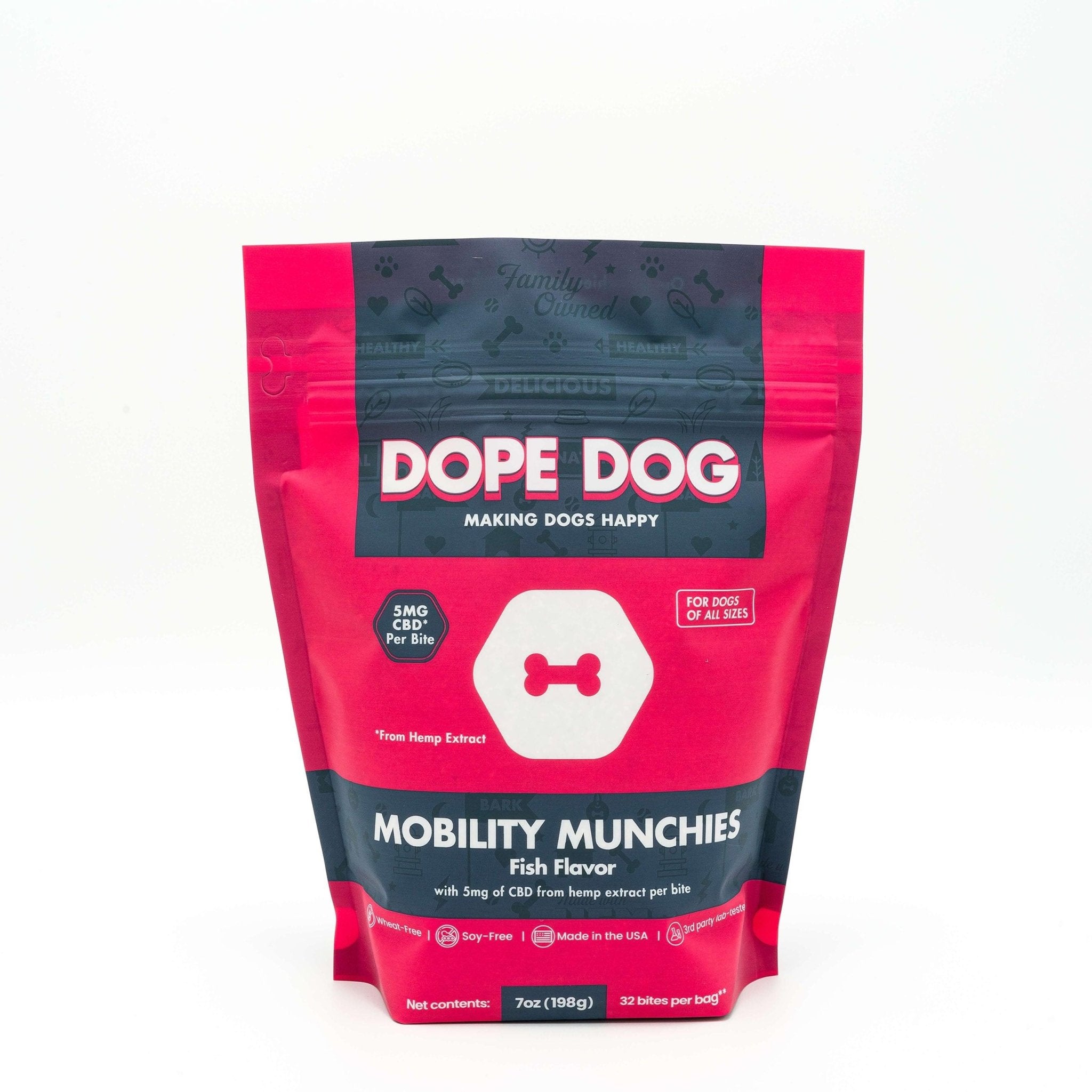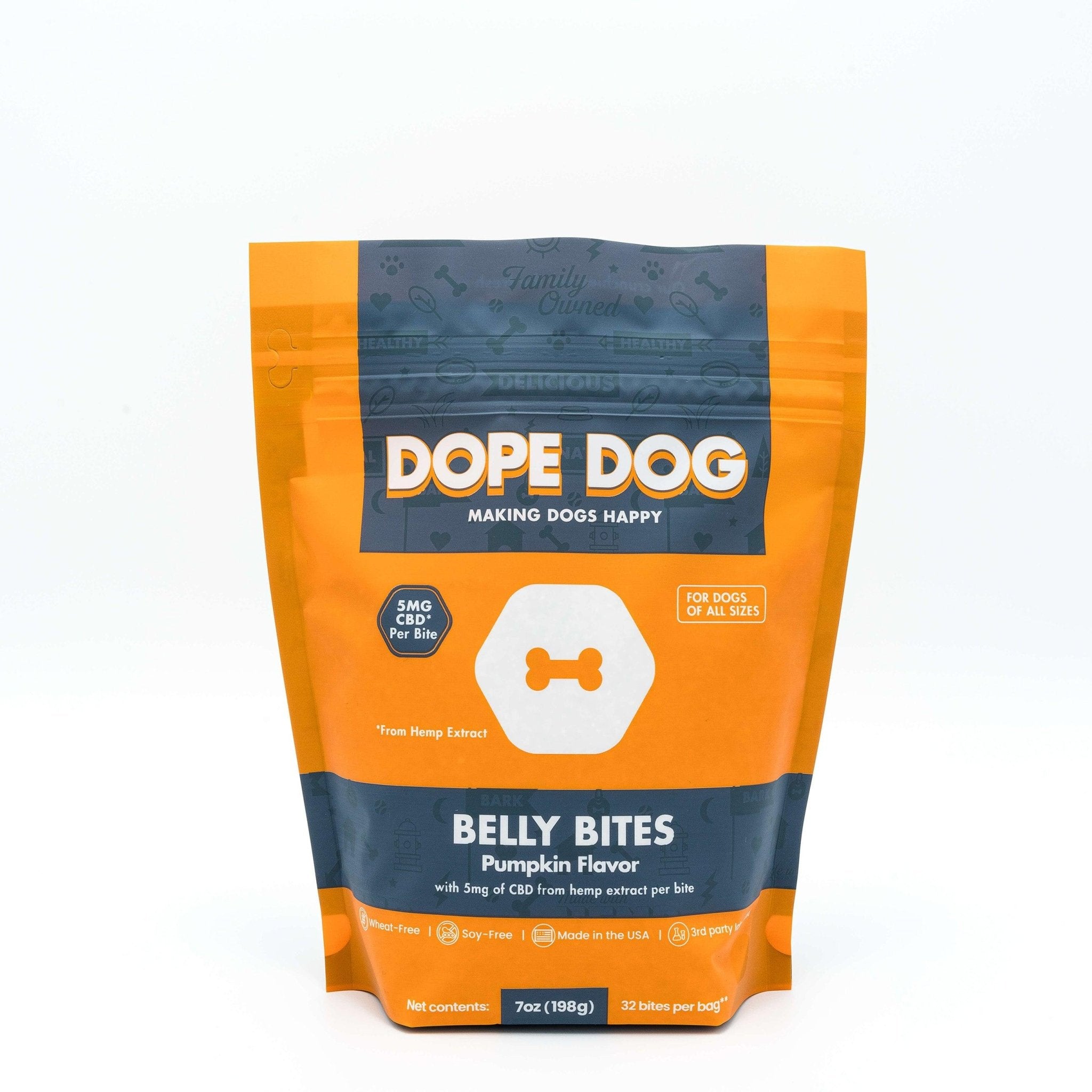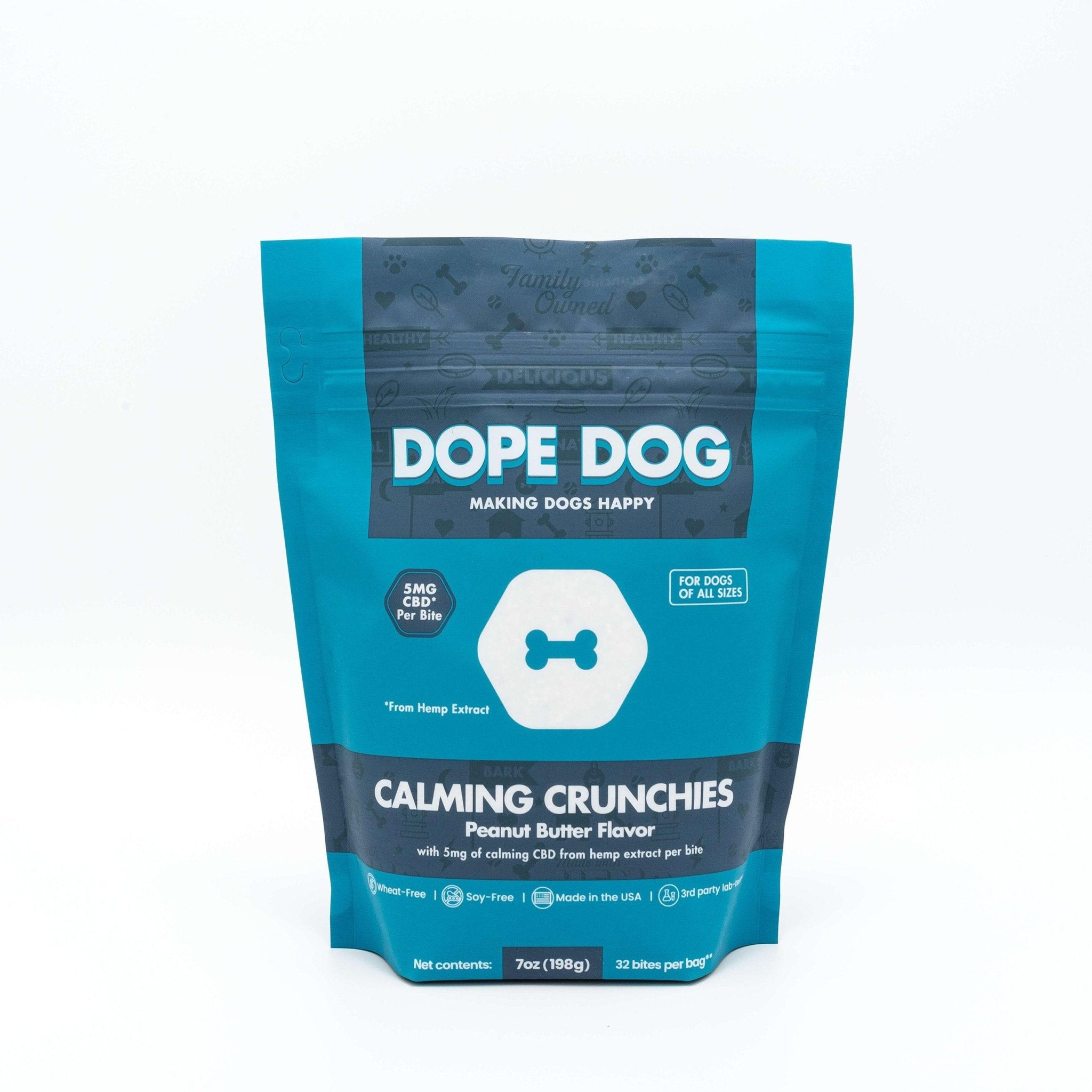 Can't decide? Love all the Dope Dog recipes? Then this variety pack is designed just for you!
Treat your dog to all of our best-selling recipes
🐶 Used to help separation anxiety, inflammation, arthritis,

🌱 100% THC Free
👩‍🍳 Limited-ingredient

🙌 All-natural 
 🔬 Third-party laboratory tested — so you can chill, too! 
 😊 Each bag is 7 oz and contains approx. 36 treats.
Natural anxiety relief, pain relief, and preventative wellness used to treat separation anxiety, inflammation, arthritis, joint pain, epilepsy, aging, and more. Perfect for travel, grooming, storms, fireworks, rehoming, and more.
Suggested Serving:
You know your dog best! Observe before and after administration to determine the optimal dose. Begin with the recommended starting dose below and scale up or down as needed.

Repeat every 3-6 hours as needed

Recommended Starting Dose:
1 treat (3mg) per serving for a 20-30lb dog.
2 treats (6 mg) per serving for a 50-60lb dog.
3 treats (9mg) per serving for 90lb+ dog.

Note: If your dog weighs less than 10 pounds, they can still enjoy Calming Crunchies! Simply break the treat in half as dose as needed!

For more information on potency and/or dosing, visit our CBD Learning Lab!
Free 30-Day Return Policy! *Excluding Final Sale Items
Free Standard Shipping Over $75